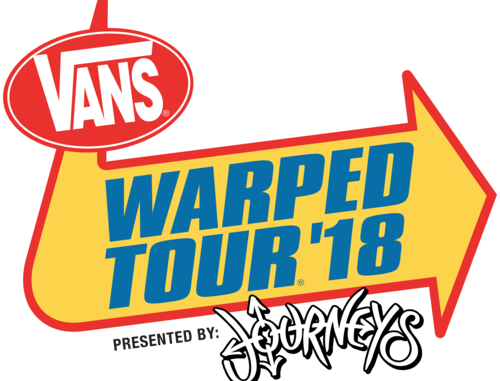 Alexandria LaFlair | Staff Writer
On November 15, fans around the world were shocked by the announcement of the Vans Warped Tour's final run in Summer 2018, after 23 years on the road. The event has been running every summer from June and August since 1995, under its founder Kevin Lyman.
In Lyman's statement posted on the official Van's Twitter page and website, he describes the two decades worth of memories from the long summer days filled with fans and bands young and old, known and up and coming. The event has helped nearly one hundred charities, not-for-profits and other community organizations each year with everything from canned food to monetary donations. Over one thousand bands have been on the tour, some visiting once with others returning year after year.
Of course, the question everyone is asking: Why? Why would the ever so popular, profitable tour end this year specifically? Lyman said in an interview with Billboard that ticket sales were declining and progressively fewer and fewer bands were willing to participate. Others speculate that the ongoing sexual allegations in bands like Brand New and Pinegrove helped influence the founder to close down shop.
For those who are clueless, Van's Warped Tour is a traveling punk/rock/alternative music festival in North America and Canada. Anywhere from 40 to 70 bands come to play, some touring the entire time while others making various appearances in select cities. Three to five stages are step up, as multiple bands play at once throughout the day. Dozens of food venders, charities, meet and greet tents, and band merch are lined up in whatever area the event is held. Tickets are fairly inexpensive and are general admission, giving everyone the chance to see their favorite band up close and personal.
Artists from All Time Low's Alex William to other smaller named bands have commented on the news on Twitter, and more is sure to come as the headliners and other bands are announced next year.
2018's tour consists of 37 stops, running from June 21 in California until the last show on August 5 in Florida.
Fortunately, Lyman also stated that there would be a 25th Anniversary edition to celebrate the tour in 2019, but no further information was given just yet.