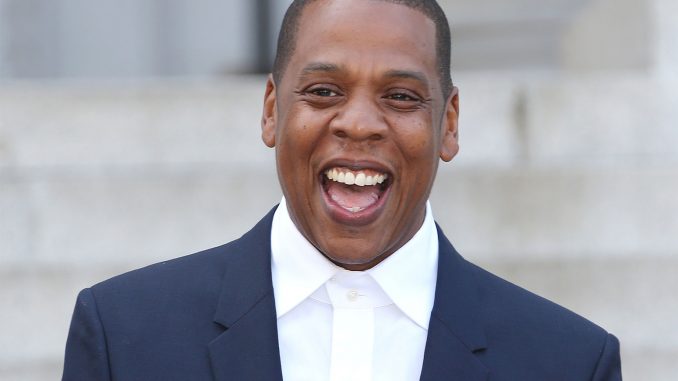 Patrick McConnell, Contributing Writer |
#OscarsSoWhite. This was the trending hashtag in response to only white actors and actresses being nominated for the top four categories of the Oscars in 2016. The nominations sparked outrage throughout social media. Now, for the 2018 Grammys, no white men have been nominated for Album of the Year, and the public has a lot of mixed reviews about this news.
According to Billboard, the artists nominated for Album of the Year are Bruno Mars, Kendrick Lamar, JAY-Z, Childish Gambino, and Lorde. All of these artists are black men, with the exception of Bruno Mars, who's a Puerto Rican man, and Lorde, who is a Croatian woman. None of these artists are white men, and this change has received both positive and negative reception.
This is the first time since 1999 that no white male has been nominated for Album of the Year. Though many may not agree, this should be a good thing. Diversity and representation are important, now more than ever, and it's time the public recognize that talent doesn't only come from one demographic.
"Why aren't liberals screaming about diversity?" Tanya Tay Posobiec tweeted online. Another user, Brock Vincent, tweeted, "Constant headlines like this are literally the reason racism is so bad now. Why is this important AT ALL."
The reason this is important is because white men have constantly been assumed to be superior to other ethnicities/genders in Western culture. They have never been the victim of institutionalized racism and sexism and they have hardly been deemed unworthy of anything, including the Grammy nomination for Album of The Year. The fact that it was only people of color and a woman who were nominated is a big deal and should be celebrated.
Critics of news like this are usually people who argue that too much diversity and representation towards people of color equates towards 'white genocide.' This is complete nonsense. Celebrating representation towards women and POC does not mean that white men should never be represented.
There is a lot of confusion and misinterpretation when it comes to racism and sexism today. It should be noted that even though the Civil Rights and Feminist movements for people of color and women have occurred, that doesn't mean racism and sexism no longer exist. They still experience bias and discrimination, and it will never end until contemporary struggles are recognized.
Women go through constant harassment and abuse, and POC go through constant racial profiling. White men have never gone through systematic persecution and discrimination simply because they are white men. Therefore, there remains a gap between these demographics that has yet to be abridged.
The Grammy Awards is making an impact through this news that no one could simply ignore. It's much more than just a nomination: it's a statement that declares representation and recognition matters for minorities. It's much more than just an award show.
"The fact that the Grammys' 2018 Album of the Year nominations include four male artists of color proves the Recording Academy is trying to address its diversity problem and be more inclusive," according to Isabelle Khoo from The Huffington Post.
Artists in this industry have become aware of the bias and lack of recognition towards certain demographics. At the previous Grammys, Adele accepted her award for Best Album of The Year by claiming that she doesn't deserve it and that it rightfully should belong to Beyoncé's Lemonade.
"I can't possibly accept this award, and I'm very humbled, and I'm very grateful and gracious, but the artist of my life is Beyoncé," Adele said, receiving the award.
Kanye West and Drake declined to attend the last 2017 Grammys. Frank Ocean even decided "not to submit his albums Endless and Blond for 2017 Grammys consideration to protest the show's history of questionable racial politics," according to The USA Today.
The Grammys is finally putting effort into recognizing the talents of people of color. The fact that this is even news makes it a big deal that no white men are nominated for this award. It's time for the public to celebrate the capabilities of people of color, and allow marginalized groups to have a moment in the spotlight.
The nominations for Album of the Year are a big step toward reimbursing minorities for their well-deserved recognition. "But simply including a more diverse pool of nominees isn't enough for the Grammys to prove its changing its culture," stated The USA Today. These kinds of changes need to consistently happen year after year.