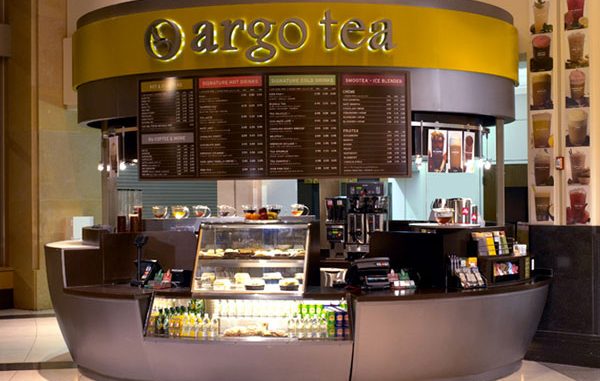 Michelle Barbero, Staff Writer |
As the Fall 2017 semester comes to an end, the SUNY Oneonta community can look forward to coming back to campus and finding a brand-new venue in Milne Library, where Jazzman's Café once stood. The Argo Tea Café is scheduled to open to the public on the first day of the Spring 2018 semester: Wednesday, January 17.
Argo Tea Café offers a vast menu including food, classic drinks, and specialty drinks. Although the menu can be subject to change seasonally, the café regularly offers hot, iced, and bubble teas.
Argo's classic drink menu offers a variety of black, green, white, and red teas. This includes the Ginger Peach, a "black tea blended with spicy ginger and fragrant peach," as well as the Earl Grey Crème, a "smooth black tea with bergamot and vanilla."
Coffee, espresso, and caffeinated drinks will also be available.
Signature drinks include creamy "teapuccinos," fruity "tea sparklers and tea squeezes," as well as fermented, effervescent kombucha teas. According to the Argo website, two crowd favorites include the "Carolina Honey" and the "Hibiscus Apple Cider." The "Carolina Honey" is described as an "energizing black tea from Nilgiri, India with wildflower honey and a splash of lemon." The "Hibiscus Apple Cider" promises consumers "vitamin rich hibiscus flowers, crisp apples, and a touch of caramel."
Argo's "SpecialTea" food menu is just as extensive as their drink menu. Students can look forward to fresh baked croissants, brownies, muffins, tarts, and eclairs. For breakfast on-the-go, students can grab a mixed berry parfait. For lunch, Argo Tea Café serves a Chickpea salad, a Feta Red Pepper Panini, and a Turkey Apple Brie brioche slider.
There are vegan and gluten-free options, making this a go-to spot for anyone.
Diane Williams, the Executive Director of Oneonta Auxiliary Services, said that planning for the café started about two years ago when she was presented with the task of creating a new venue for Milne Library, which had many upcoming renovations. Williams worked with Sodexo to decide on a concept that would best suit the SUNY Oneonta community.
When choosing Argo Tea Café for Milne Library, Williams stated, "I was specifically interested in a tea concept, since we already have a very popular Starbucks. Tea is growing in popularity across all populations, and they offer a healthy and appealing menu."
Sodexo will be directing the Argo Tea Café. Williams pointed out that "Sodexo has a working relationship with Argo Tea Café and has opened a few of them at other campuses."
Making this plan a reality was a collaborative effort between Oneonta Auxiliary Services and the team working on the renovation of Milne Library.
SUNY Oneonta students are eager to see what the new café has to offer, but people missed the presence of Jazzman's Café in the library this semester.
"I usually spend long hours in the library, so it's nice to have a place to get tea or a snack without having to leave the library to go to a dining hall or Starbucks," said Rachel Menoutis, sophomore at SUNY Oneonta.
Williams said that the "previous venue, Jazzman's, was very popular, [but] we anticipate that the Argo Tea Café will be well received by the campus community."