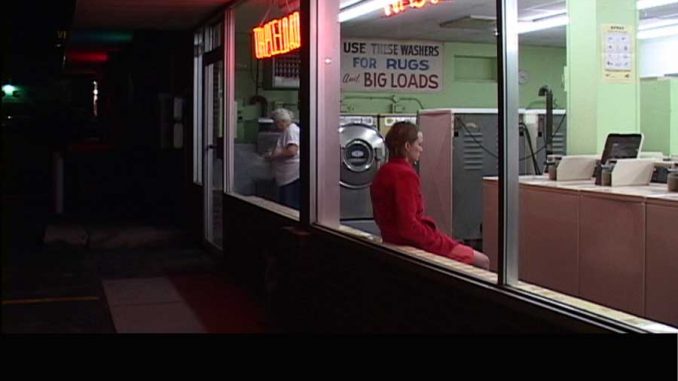 Paige Welch, Managing Editor |
On Thursday, October 26 poet Peter Ramos came to the SUNY Oneonta campus to read from his various poetry collections. His visitation was a part of the Red Dragon Reading Series, which brings three authors of diverse genres to campus every semester. Dr. Roger Hecht, a professor of English at SUNY Oneonta and current chairman of the Red Dragon Reading Series committee, started the night with a brief introduction to Ramos' work and life.
Dr. Hecht mentioned that Ramos' is a post-modern poet, taking the familiar and making it "unsettling" through a haunted, nostalgic voice. As Ramos began reading, Dr. Hecht's opening remarks rang true. All 17 of the poems – ranging from short stuttered images, to long prose works – stuck to a consistent theme of what he called "American pastoral," or the idea that Americans have a patriotic niche to fill.
He said that a big inspiration for his poetry comes from "the awkwardness of adolescence," taking the memories of a suburban life and altering them in disturbing, yet oddly humorous, ways. He stakes his writer's perspective in carnal, bumbling sexual experiences.
His first selection came from his most recent collection, Lord Baltimore. "Night Shift" was filled with vivid, textural images to communicate artificiality and the inner desire to seek meaning. In the poem "Night Shift," he writes "Inverted world/ moon's mirror" as an ode to the interpretation of our own reflections.
One of his most experimental poems was structured as a list of items found in his house. Cleaning supplies, tacky plastic furniture, and relatable echoes of a nostalgic suburban experience were seemingly conveyed as empty.
Ramos briefly mentioned the importance of music in his own narrative. Much of his work is embedded with musical references, and many of the titles are names after popular songs from the 70's. This thread adds to the unique vibrancy of his voice.
After his reading, an audience member asked him a heavy-handed question: "Why do you write?"
After a moment of contemplation, he revealed, "I think I write because there's a part of my brain that doesn't get along… Mostly I don't feel inspired, but it's a relief to articulate something I don't understand."
He also mentioned one of his biggest inspirations, the work of director David Lynch, a person Ramos thinks has mastered the portrayal of the "suburban gothic." Ramos said that there is power in the mundane and the things one notices but can't explain. This is especially poignant in his anachronistic lens, through which he visits a past that many people in the audience likely shared. Even as a person born in a later generation, I still found myself relating to that suburban void, waiting to be filled.
Peter Ramos has published "Please Do Not Feed the Ghosts" through blazeVOX publishing, an independent publisher out of Buffalo, NY. For fans or curious newcomers to post-modernist poetry, "Please Do Not Feed the Ghosts" can be purchased and previewed at blazevox.org.