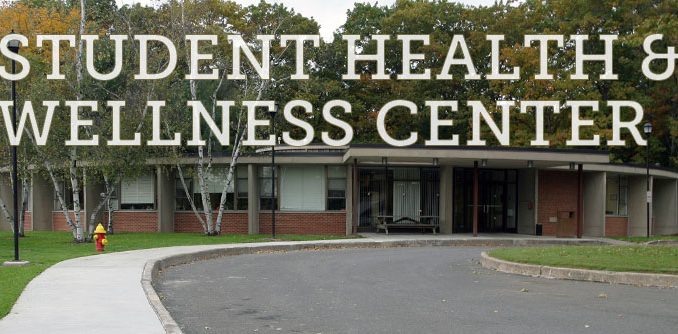 Alexandria Laflair, Staff Writer |
In commemoration of Mental Health Awareness Month, Sigma Gamma Phi and Alpha Sigma Phi held their annual Substance Abuse Walk on October 15 from 12 p.m. to 3 p.m. in the Hunt Union Ballroom. Many SUNY Oneonta students joined in on the event, making it another successful year.
The walk began with laps around the gym followed by an assortment of competitive games.
Jason Keswani, the Community Service and Philanthropy Director of Alpha Sigma Phi, described some of the event's activities: "We play musical chairs, race each other on small bikes, and play water pong. We also wear googles from the chemistry department that alter your vision to what it would be like driving drunk."
The event is held to raise money from donations, which are then sent to Oneonta's LEAF Council on Alcoholism and Addictions.
Jessica Stahl from Sigma Gamma Phi described the objective of the event, saying it is held "in order to further raise awareness of substance abuse and to help fight addiction and support recovery."
Stahl went on to say that this is a particularly important conflict to acknowledge and discuss in college settings, where the symptoms of early substance abuse can really take a toll on young and struggling students. Currently, there is a strong stigma surrounding those who abuse drugs, and they may face a lot of hostility as well as a lack of sympathy. This dissuades people from reaching out about their problems.
Having open conversations can be important in the case of substance abuse, because it can be a precursor to addiction. Substance abuse can appear casual and may involve, for example, someone taking more prescription pills than was advised by their doctor.
According to the Drug Abuse website, the symptoms of substance abuse may include one experiencing strong cravings and withdrawal symptoms, one developing a tolerance to the drug which causes one to require more of the drug to get the same high, and/or one failing to fulfill one's obligations because of drug use. People need to feel welcomed to seek help before substance abuse develops into an addiction.
Stahl, her sorority sisters, and the brothers of Alpha Sigma Phi hope that the continuation of the walk will remind people to be careful, to stay educated on this issue, and to help others on campus and in the community.
One helpful resource is SUNY Oneonta's on-campus Counseling Center. The counselors are more than willing to make appointments to talk to students about anything that is on their minds. Jeanne Keahon is one of such counselors, who has a Masters degree in social work and has studied substance abuse. SUNY Oneonta students can get up to ten free individual counseling sessions, which may then be followed by unlimited free group counseling or a reference to a local counselor.
Keep an eye out for other on-campus events to help raise support for various causes and charities, such as Pi Delta Chi's events for Breast Cancer Awareness Month and Sigma Delta Tau's events for Child Abuse Prevention Month.