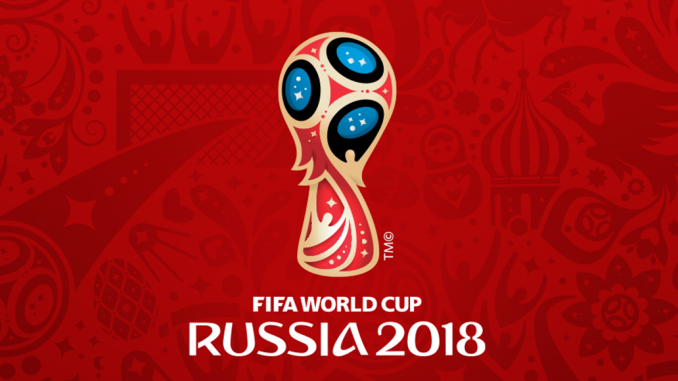 Nick Wetzel, Sports Editor |
This shouldn't have happened. It wasn't supposed to be like this. It feels like a nightmare. These phrases could refer to any topic or tragedy that is happening in the world right now. When you use these phrases in regards to a sports topic, it feels cliché and just plain wrong when compared to actual tragedies in the world. But this isn't just a heavy favorite getting upset over a team no one believed in (Syracuse over Clemson) or the referees giving a game to a hated rival (PATRIOTS!!!). This is bigger and matters much more.
The World Cup is the biggest sporting event in the world. The Olympic Games are up there, but they aren't just about sports, since the spectacle is just as important. The World Cup is all about sports, and it has players representing their countries, not just playing for the money.
The U.S. has never really been a true powerhouse when it comes to soccer, but we (usually) always make the World Cup and sometimes we go a little further than most expect. We're not expected to win it, but we definitely expect to be there. The last time we didn't make it was 1986. That is unbelievable. A country where soccer will  probably never be more than the fourth or fifth most popular sport has made it to every single World Cup since 1986, and right when we actually start paying a little attention to our own professional soccer league and have a legitimate star playing overseas, we don't make it. You can't make this stuff up.
The fact we did not make it is an embarrassment. We have one of the easiest qualifying groups in the world. Mexico is the only team that is better than us; the others we should routinely beat. The worst part is that we lost to the team representing the Republic of Trinidad and Tobago, which was in last place in the group, was already eliminated from making it to the next round, and had nothing but pride to play for. All we needed was a tie and we would have made it. We would have even made it with a loss if either Panama or Honduras hadn't won. None of that happened, however, and the pieces fell into the one place – on the outside looking in.
This isn't just a shame for this current group of players who will miss out on a chance to display their talents on the world's biggest stage for either the last time or the first time. It is also a crushing blow for the development and popularity for the sport as a whole in the U.S. The one time Americans actually pay attention to this beautiful game is during the World Cup, but with the U.S. not being represented, the casual fan probably won't tune in.
Fox Sports is also going to take a big hit because they announced last month that they would be covering this World Cup more than any event in their history. They are going to air 350 hours of World Cup related programming. There are going to be more matches on T.V. than the last four World Cups combined. But without the U.S. in the tournament, the Group Stage – which constitutes 75 percent of the tournament activities – is going to be a tough sell to advertisers. The U.S. team is usually the selling point early on, with the latter stages being propped up by superstars and incredible teams.
This isn't the end of the U.S.'s newfound appreciation for soccer, though. We still have an incredibly talented potential superstar in the making in Christian Pulisic, a teenager who is playing in one of the best leagues in the world and who is also already our best player. We also have some more promising youngsters who should be the staple of the senior team sooner rather than later. We just have to get this bad taste out of our mouths right now, but we should use this as the stepping off point for a better future for our team. Like they say, it's always darkest before the dawn. Hopefully that proves true in sports as well.