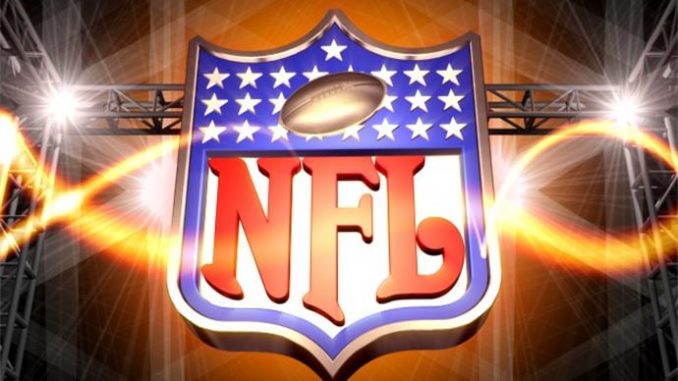 Wyatt Cushman, Staff Writer |
After a long summer of no football and countless jokes about how Atlanta blew a 28-3 lead in Super Bowl LI, Sunday-filled football was finally back this past weekend. The new season brings with it optimism for teams and their fan bases (unless of course you're the Jets who are not favored to win a single game the entire season). Even if your team is not the best, there's always something to look forward to at the beginning of a new season. You might be excited about a new rookie that your team drafted back in April, like Jets rookie Jamal Adams. Perhaps your team just signed a big free agent who is expected to make an impact right away, like Brandon Marshall for the Giants. Or maybe your team is just going to be good again, like the Patriots are projected to be. Whatever the case may be, there's reason to be excited about football being back.
Week One started last Thursday night when the Patriots hosted the Kansas City Chiefs. While this was supposed to be a party in New England as they were celebrating their fifth Super Bowl ring in franchise history, it was anything but. Chiefs' quarterback Alex Smith had the best game of his career throwing for 368 yards and four touchdowns in a 42-27 win. The Chiefs are good, but nobody expected them to go in and embarrass the defending champions like that. Hopefully opening night was a sign of surprising things to come this season.
In the early games Sunday, we saw a lot happen. Marshawn Lynch returned to the NFL after a year of retirement and showed he still has something left in the tank with 76 yards against the Titans. Matthew Stafford also proved he deserves the money he was given just a few weeks ago as he threw four touchdowns in a comeback win over the Cardinals. The early Sunday games also gave us the biggest surprise of the weekend down in Houston. After all the emotions of Hurricane Harvey, this city was ready to cheer on their team. However, there was not much to cheer about all afternoon. The Texans were absolutely crushed by the Jacksonville Jaguars 29-7, with the only bright spot for Houston being a Deshaun Watson touchdown in his first ever NFL drive. The Jaguars had a rookie of their own shine in his debut as Leonard Fournette rushed for 100 yards and a touchdown.
The next round of games was highlighted by the Seahawks and Packers matchup at Lambeau Field. This game was hard to watch in the first half as both teams combined for just three points. The second half was a different story for Aaron Rodgers and the Packers, as he finished the game with 311 yards and a touchdown in a 17-9 win. The most eagerly anticipated game of the weekend was in Dallas, as the Cowboys faced the team that handed them two of their three losses a season ago: The New York Giants. This game was similar to Green Bay-Seattle as it took a while for some excitement, but much like the one before it, one team was eventually able to take control. The Cowboys virtually dominated the Giants in all facets of the game. Second year running back Ezekiel Elliott ran for 104 yards to kick off his sophomore season and his teammate Dak Prescott threw for 268 yards and a touchdown. The Cowboys showed everyone why they won thirteen games a season ago and are out to prove it was no fluke. On the other side, the Giants could do absolutely nothing against the Cowboys defense. They ended the game with just three points and the offensive line struggled to protect Eli Manning all day. New York is going to need to change in a hurry if they want to avoid falling too far behind in the NFC East.
If your team lost Week One like the Giants or the Patriots, there's no need to worry. It's only one game and there are fifteen weeks left for your team to make that playoff push. Since 2005, only 22.7 percent of teams that lose Week One make the playoffs according to Pro-Football-Reference.com. Not the most encouraging prospects, but have faith in your team; there's a chance for them still. The one thing that everyone can agree on is that football is finally here and that is a beautiful, beautiful thing.