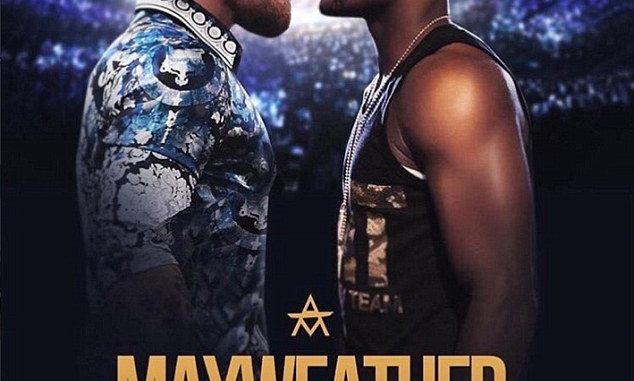 Merritt Zatley, Contributing Writer |
Even if you do not follow MMA or boxing, you have most likely heard of the potential super fight between Floyd Mayweather Jr. and Conor McGregor. The magnitude of promotion and publicity this event has received thus far is immense. It is great for both boxing and MMA because it gives an incentive for fans who may only watch either one to follow the alternative. Keep in mind that this fight is particularly intriguing because each fighter is held to the highest standard and arguably have the largest fan base in their respective sport. Most interestingly, Floyd Mayweather Jr. has not lost a bout since 1996 during the Olympics in Atlanta, GA and as a professional, he has a perfect record of 49-0. This will most likely be the last fight of his career in an attempt to amass a record of 50-0 surpassing Heavyweight Champion Rocky Marciano's record of 49-0.
So who will win this fight? One of the greatest aspects of boxing is that any nuance can change the course of a fight. We have seen one of boxing's greatest fighters ever, James Toney, lose to six time UFC Champion Randy Couture in an MMA match because they are two very different sports. Toney is a masterful boxer who fights similarly to Mayweather, but he was in another realm fighting in a different sport. Although there are aspects of boxing found in MMA, they are vastly contrasting to one another. McGregor has been known to possess exceptional stand up skills in UFC. However, the question is will he be able to translate those skills over to the sport of boxing? It is hard to be sure, but if you were to bet I would suggest that the boxer wins the boxing match. MMA fighters train for boxing, wrestling, judo, and ju-jitsu, whereas the boxer spars far more frequently and just focuses on stand up (using hands only).
Floyd Mayweather Jr. is an exceptional talent. For nearly two decades, his style has proven to be an anomaly for opponents from many regions across the world. Part of his success is due to his management and matchmakers. He signs contracts for fights that pay the most and offer the least risk. This is due to the fact that, at the end of the day, fighters need to pay bills and sustain their mental well-being for later years. This is a form of management that fighters have adopted in recent decades. In other words, he doesn't sign up for fights unless he is completely sure he will win before he even steps in the ring. The fight was Mayweather Jr.'s idea to begin with and he is the A-side of the negotiations so to speak.
It logically does not make sense that an MMA fighter with ideal striking capabilities will upset the best boxer of the past 20 years. Mayweather Jr. possesses lightning fast reflexes that have not shown rust as of late. His ability to throw one-two punches at a time (known as a pot shot) is one of a kind, and his exceptional foot speed gets him in and out of range as needed. Mayweather Jr. is known for being a highly elusive, defensive tactician. He wins by utilizing his athleticism and experience to ultimately outpoint his opponents. Mayweather Jr. grew up in a boxing family and has been perfecting the craft since a very young age.
On the other hand, McGregor is only 28 years of age. The late twenties is the peak age for a fighter. They are physically their strongest, and they are generally the quickest and most responsive at this age as well. The likelihood of injuries during a training camp is less likely for McGregor when compared to Mayweather Jr. Come fight night, McGregor has a better chance of being fresh, recovered, and ready to fight with ill intent.
McGregor also has a size advantage over Mayweather. He is an inch taller, and has roughly an inch or two of reach on Mayweather. On top of this, he has a larger frame with more muscle mass. The day of the weigh-in, the fighters will most likely be 147 lbs. However, after the fighters rehydrate, McGregor will enjoy at least a 10 lb. advantage, which makes a significant difference at the upper echelons of combat sports.
Regardless of the outcome, the event will be entertaining. Fans from two different sports will come together to represent their loyalty. It will be an event of epic proportions and will most likely generate huge pay-per-view numbers.