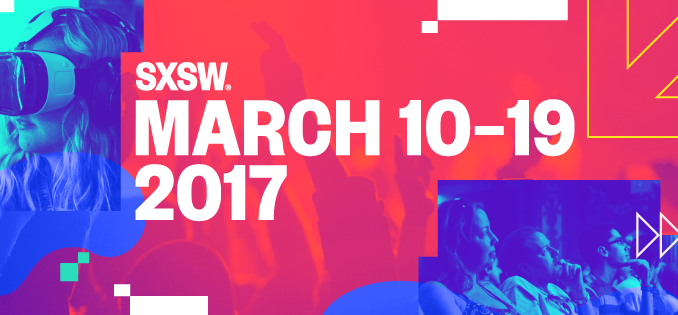 David Anderson, Staff Writer |
According to accounts from Spin.com, NPR, and Paste Magazine, multiple bands who had intended to play the South By Southwest (SXSW) Festival in Austin, Texas this year have been denied entry into the U.S.
On Friday March 10, the Italian rock band Soviet Soviet posted on their Facebook page that they were denied entry into the U.S. and had to spend the night in jail before being sent home. The band had been planning on entering with an ESTA, a waiver that allows bands to enter the U.S. for unpaid performances. Soviet Soviet was scheduled to play an unpaid SXSW showcase in addition to an unpaid performance on the radio station KEXP. However, according to Spin.com, Soviet Soviet claimed that "The control agents who did a quick check on the concerts we informed them of noticed that two of the venues were asking for entry fees and this was enough to convince them that we needed work visas instead of an ESTA." Despite the band's assertions that they were not to profit from these fees, they were turned away.
The following Monday, March 13, Yussef Dayes of the duo Yussef Kamaal also announced that he had been denied entry, according to NPR. In a statement from the group's label, Brownswood Recordings, Kamaal believes that the decision was made because of  "discrimination based on religion and race."  Dayes' brothers Ahmed and Kareem were also denied entry, citing that their status under the Visa Waiver Program had been revoked, NPR reported.
On Tuesday, March 14, Canadian-Egyptian band Massive Scar Era added their voice to the chorus claiming that they had been planning to enter the U.S. with letters from SXSW citing a special exception, but had been similarly denied. Additionally, Massive Scar Era member Dylan Pieter Wijdenes-Charles, a First Nations member who is legally allowed to travel into the U.S. without question, was reportedly questioned about his ethnic identity which affords him this right, despite having identification on his person.
Massive Scar Era vocalist and guitarist Cherine Amr relayed to NPR that they had been attempting to enter the U.S. with tourist visas, an exception that SXSW has supposedly allowed for them and had worked when the band played the event in years prior.
In a statement made to NPR and Billboard, Customs and Border Protection did not comment specifically but asserted that "all travelers arriving to the United States must possess valid travel documents" and went on to elaborate on the various visas that need to be in place for foreign entertainment groups to enter. At this point no bands are pursuing action against Customs and Border Protection, but SXSW is being hotly criticized by groups angered by the fact that the previous methods of entering the country for the event are no longer working.