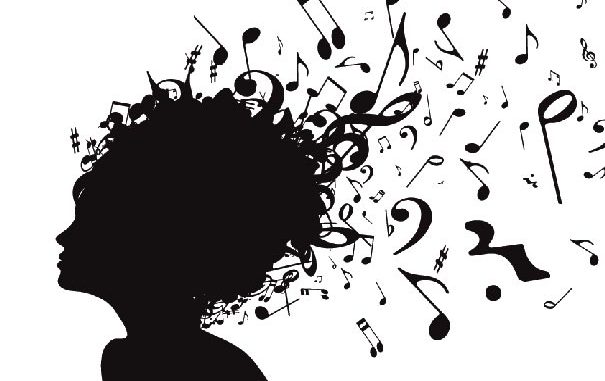 Rory Murray, Staff Writer
1. "1812 Overture" by Pyotr Ilyich Tchaikovsky
This 15-minute piece has triumphant upbeat sections to help you conquer that last page on the term paper you've been working on all night, and some quieter, more delicate moments to put your mind at ease after hours of work.
2. "Could You Be Loved" by Bob Marley
This groovy tune and it's funky reggae vibe will help you remember that you can be loved and that the world doesn't hate you as much as finals week does.
3. "Fight For Your Right" by The Beastie Boys
We all know that college students are incredibly diligent and will be spending most of finals week studying, but sometimes we need a break from all the hard work. This is the perfect song for that one night when you don't want to see another book or computer and just want to let loose.
4. "Livin' on a Prayer" by Bon Jovi 
A prayer might be all some of us will be living on during finals week—well, that and the ramen that's been under the bed since September. Bon Jovi definitely knows exactly what you're going through and wrote this song specifically for the halfway point in finals week—so take a few minutes to belt it out (as long as you're not in the library) and pray you can make it through this.
5. "Symphony No. 40 in G Minor" by Wolfgang Amadeus Mozart
Some of the previous songs on this list are more for your sanity than anything else, but this piece by Mozart will give you the inspiration you need to get in that last hour of studying every night. Classical music is great for studying; it is stimulating yet not distracting since there are no vocal parts whatsoever.
6. "Winter" from "The Four Seasons" by Antonio Vivaldi
This movement from a piece of program music accurately personifies the feeling of leaving your last final. You're angry, flustered, and you don't know what to do now that it's all over. The intense emotion in this piece will help bring out whatever feelings you hid away after finals week.
7. "Lazy Song" by Bruno Mars 
Whether you aced all of your exams or just barely scraped by thanks to the grace of some divine entity that you were begging to the night before, we all need to unwind after finals week. Throw on the "Lazy Song" and whistle away your morning in bed, relaxing for the first time since you found out that Comm final you had was cumulative.
8. "The Great Escape" by Boys Like Girls
It's time to throw all of your notes away and forget that test you had yesterday. "The Great Escape" will help revive your teenage angst and let your finals be a thing of the past as you escape into winter break.
9. "Feeling This" by Blink-182
Blink-182 is perfect for forgetting about finals and helping you feel like a normal human being again, one who can just live and have fun rather than be a coffee-fueled zombie camping out in the library. Who knows where you will go from here, but anywhere is better than the library.
10. "Yeah!" by Usher
For those of you wondering why this song is on the list, why wouldn't it be on this list? What better way to forget about finals than to party like it's 2004? Maybe you will have as much fun as you did when you were eight years old.