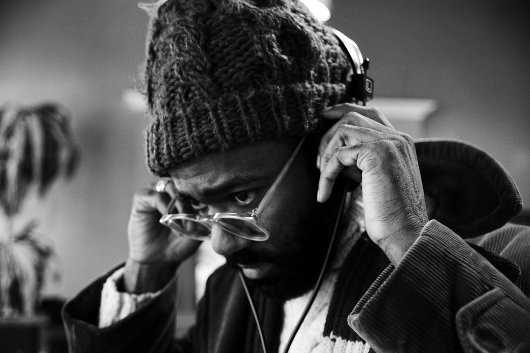 Alex Fredkin, Arts Editor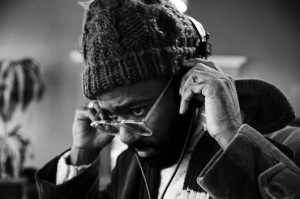 On Tuesday, December 3 SUNY Oneonta students will welcome acclaimed songwriter, producer and DJ Anthony "The Twilite Tone" Khan. The event includes a Master Class and Songwriting Workshop at 11:30 a.m. in Fine Arts M201 along with a performance at the B Side Ballroom starting at 9:00 later that night. The event will be put on by the Singer Songwriter Club under the direction of Professor Anthony Scafide.
Chicago-native Twilite Tone is a Grammy-nominated songwriter, working with a diverse catalog of artists throughout his 20+ years in the industry. Tone co-wrote three tracks on Kanye West and GOOD Music's "Cruel Summer" album, including the popular single "Mercy." This song ended up being Number 1 on both Billboard's Hot R&B/Hip-Hop Songs and Hot Rap Songs chart. "Mercy" also went 2x Platinum. Tone has worked recently with Big Sean on his newest album "Hall of Fame," on John Legend's recent "Love is the Future," and also with Pusha T on his latest single "Nosetalgia" featuring Kendrick Lamar.
In addition to Kanye West, Tone has perhaps put in the most work with another Chicago native, hip-hop and R&B artist, Common. Tone has production credits on his first three albums, and currently serves as the Grammy-Award winner's DJ and musical director.
During the Master Class attendees will be able to hear Tone talk about his experiences and get some insight into his successes. Tone is also looking for a studio intern, and will be giving more information about this at the Master Class as well as the performance. Bringing Tone to SUNY Oneonta is all part of the Singer Songwriter Club's mission to help the burgeoning talented songwriters of Oneonta to build relationships with music industry professionals. When asked to describe the artist Professor Scafide mentioned, "Tone represents the absolute cutting edge possibility and talent of what a contemporary songwriter needs to know about collaborating, creating and breaking new ground with songwriting in today's competitive recording environment."
At the B Side Ballroom Tone will present his "Great Weekend," a dance music-themed party Tone has been putting on since 2008 when he started it in L.A., later moving his event to NYC's most notable nightclubs. He will present the very best in many diverse genres including funk, hip-hop, house and reggae, all on vinyl, weaved into a funky and entertaining dance party.
Students of SUNY Oneonta may be interested to know that Tone is managed by alum Dan Mullins, a SUNY Oneonta Music Industry graduate of 2010 and President of Vis a Vis in Brooklyn.
The Master Class during the day is free of charge and open to the public. Tickets to the performance are $10 in advance and $15 the day of and can be purchased at the B Side Ballroom or at this link http://www.wantickets.com/greatweekend.