Danielle Rennard, Culture Editor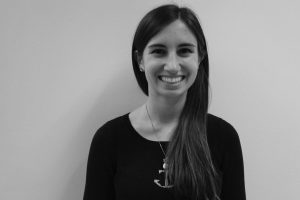 Ever since I was in elementary school, I've wanted to travel to Australia.  At that time, my desire to go was strictly based on the adorable-looking koala bears and kangaroos, but as I got older the beautiful sights and carefree culture attracted me even more.  The problem was finding a better excuse to go rather than just saying, "so I can hear their awesome accent and get the chance to play the didgeridoo."  The perfect opportunity arose when a bubbly Australian woman came to my class last semester and told us about a volunteering trip that involved spending a month over the summer in the land down under.  I immediately knew this was my chance and literally ran to the front of the lecture hall to sign up.
Going to Australia was my first trip out of the country by myself.  As I left my sobbing mother and heard my father's parting words of, "Don't forget to buy your brother a souvenir," it finally sunk in that I was about to go to a foreign country where I literally knew no one. I honestly had no idea what to expect, but I knew my dream to explore this country was finally coming true and that's what mattered most.  In the end I can't emphasize enough how much I recommend traveling somewhere solo.  You not only get to learn a great deal about yourself, but also create amazing memories with people that were just merely strangers.
A big part of growing up is making decisions for yourself and knowing how to handle certain situations without anyone's guidance.  Whether it's going away to college or going on a trip where you don't know anyone, you are bound to come across circumstances that you've never experienced before. You figure out how to handle your money, read a map and, depending on where you travel to, you even learn how to live without WiFi. These situations allow you to grow as a person and do things out of your comfort zone that may seem intimidating at first, but are definitely worth it in the end.  If I didn't end up jumping out of that plane over the Great Barrier Reef, I would have regretted missing out on such an amazing experience.
Also, get as much traveling in as you can while you're young and not tied down to a job with minimal vacation time. Whether it's studying abroad, a family trip or volunteering, there are so many cool things to do when you travel.  Emersing yourself in a new culture is such a rewarding experience that you can learn a lot from. The main thing to steer clear of is acting too much like a tourist, rather than a traveler.  Respecting other cultures is important and being open to trying new things is key.
Whether it's traveling to a town you've never been to before or halfway across the world, there is so much that can be taken from your experience.  I know that I will never forget my trip to Australia and all the incredible memories that I made with people I can now call my good friends. So get out there and go on an adventure.