Melissa Rosman, Editor-in-Chief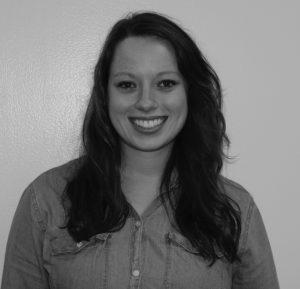 Feminism has always been a societal issue. However, recently blogs such as "Thoughtcatalog" and "HelloGiggles" have been directing attention to pro-feministic approaches in our current society, specifically the new toy "GoldiBlox" and the new Disney movie, "Frozen." What I find is that people have very skewed views on feminism, but like anything, it is about perspective. Feminism can be defined as liberation, emancipation, in simple — women's rights. In today's society, I still believe unfairness across gender stereotyping still exists, and that the feminist movement may never come to an end. But as a society, perhaps we are moving in a positive direction.
The newest controversial item, which has blown up over night with criticism as well as acceptance, is the "GoldiBlox," which the company described as, "Toys for future inventors." This product is unique because it is specifically targeted to young girls. The commercial advertising it conveys little girls taking all of the stereotypical "girl" toys and creating an engineered system throughout their house. The ad sought to prove that girls may be tired of dolls and would prefer more stimulating activities like their male playmates. The company used the song "Girls" made famous by the Beastie Boys, (whose lyrics argued degrading toward the female gender), changing the lyrics to be female-empowered.
By the information given on the site, people at first glance may think this is it — the new, innovative way to create equality in gender and gear more "intellectual" toys towards females instead of the typical housewife [-esque] toys already on the market. Seems logical to most, however other critics are saying the opposite.
The GoldiBlox toy is produced in pastels such as pink, purple and blues. Each kit comes equipped with a short story explaining why children must build, the stories contain princesses, animals and other stereotypical "female" objects. This is a concern to many. The current argument is whether this toy is "pro feminine" or "surface feminine." There have been comments on reviews voicing concerns about how the product is being marketed to stray away from stereotypes when in reality, they're just being covered up. Parents are arguing that the colors should be gender mutual along with the stories. However, I tend to disagree. I think that GoldiBlox is conveying an entirely different meaning than most people think.
The best example I can provide is the new Disney movie, "Frozen." The female protagonist is a powerful leader and yet still wears a dress. What Disney did differently is make a princess who is not waiting for her "prince in shining armor." She is conquering on her own, and doing just fine. This depicts and confirms that women can be empowered, strong and fearless, and may still like being portrayed as "feminine" or "girly." It is okay to dress up like a princess wear a crown, build rockets, wear eyeliner and get your hands dirty. It's okay to combine gender roles into one person. It is okay for little girls to want to grow up and be construction workers, engineers, scientists or professors. But it's also okay for them to wear high heels. These two paradoxical universes can be crossed and it is not an outrage. As a woman, I know that I can combine my strength and my femininity, and yes, I may wear lipstick and pearls, but that doesn't mean I can't change the world too.