Laura Nayibi Arias, Culture Editor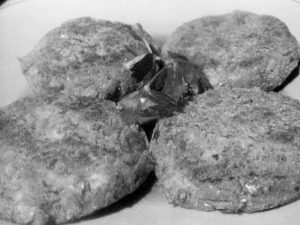 Collage Food Boutique is one of the newest business establishments in town. Owner and head chef, Zijin Wu, has brought an amazing diversity of flavors to the city of Oneonta. Consultant Frank Efrain Lopez, who has been in the food business for over 25 years, says that the food being served is an alternation of combinations between the Puerto Rican, Italian and Chinese cultures. He suggests that this combination can be called "purtalianese" which identifies the fusion between the three cultures.
Clearly, the name of the spot is relative to what it has to offer. Additionally, Lopez shares that for the sake of creativity, there is no menu. Collage Food Boutique generates a different menu every day in which many different types of foods may be available. From their variety of quiches to chickpea vegan patties, they are dedicated to serving healthy, tasty and diverse meals. "I like to paint a picture with food," says Lopez as he describes his dedication to the success of the business, but also the satisfaction of the public.
After visiting Collage for the first time I was immediately drawn to its style, not only because of the food but because of the comfortable and social environment it created. Because there is a different menu everyday, the food is always fresh. This is what makes me favor it the most. The food boutique is imbedded into Shops at 261 Main St. which offers the public a good balance between shopping, entertainment and dining. Collage is surrounded by a variety of shops including Monkey Barrel Toys, Hospice Thrift Shop & Boutique and Creative Dress. Collage's hours of operation are: Monday through Thursday from 9 a.m. to 7 p.m .and Friday through Saturday from 9 a.m. to 8 p.m. Their phone number is 607-267-4957 and they are located on 261 Main Street.
Collage Food Boutique also does catering.