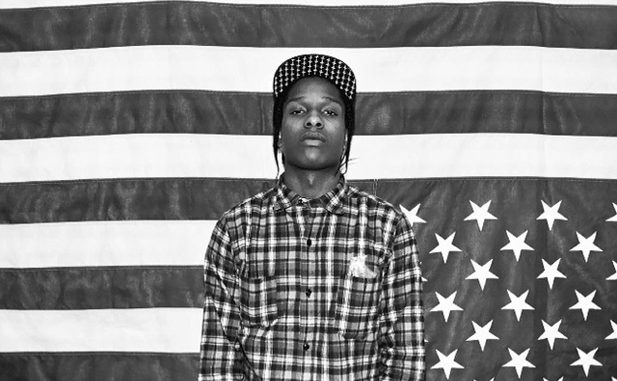 Alex Fredkin, Arts Editor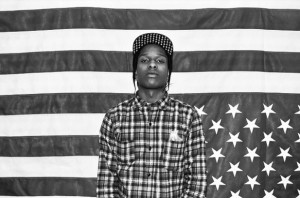 It has been less than a year since A$AP Rocky released his first mixtape "Live.Love.A$AP." In just this short amount of time he has firmly positioned himself amongst the most talked about rappers around today. A$AP's persona is a perfect storm of fashion sensibility, infectious swagger and unabashed confidence that fans gravitate towards.
For better or worse, his debut full length "Long.Live.A$AP" will ensure that—at least for the time being—he will remain a conversation piece. Whether this album will win a Grammy or cement him as one of the best around today is much less of a certainty.
A$AP's popularity is due in large part to his catering of the much-abused rap cliches, mainly the fact that he loves smoking weed, gets a lot of "bitches," and spends way too much money on designer clothes. While his lyrical content is limited, he has other strengths which support his popularity.
The production on his songs is unique and mystifying. Many of the tracks are painted with spacey and ominous beats. The opener "Long Live A$AP" foregoes the usual "lets hit the club" vibe and instead soothes the listener with ephemeral melodies and a galactic underwater feeling.
Following is "Goldie," the best and most recognizable song on the album. "Goldie" is much more standard fare, being produced by Hit-Boy, the musical wizard behind "Niggas in Paris." It features a catchy hook with pitched-down vocals and some nice synth work. A$AP's braggadocio is in full force on this one, opening by exclaiming "Let's take it to the basis, you in the midst of greatness."
One of A$AP's greatest skills and the reason for his speedy rise to fame is his keen awareness of what is current and new, and who to collaborate with to create the best songs. He reinvents the wheel on "Wild for the Night," a surprising but fitting collaboration with ultra-famous dubstep artist Skrillex. This track perfectly combines the best elements of hip-hop and dubstep. It maintains the frantic party elements of EDM, and A$AP weaves his words deliberately around the fluctuations in the beat. Always a trendsetter, expect many more iterations of "dub-hop" in response to this release.
A$AP continues his penchant for the unexpected on "1 Train." It is a posse cut track, featuring a ridiculous amount of featured rappers—six in total. The guests are a laundry list of whose next in the rap game, not who is the most famous now, but who will be dominating the charts in 2013. A$AP starts off the epic, followed by Kendrick Lamar, Joey Bada$$, Yelawolf, Action Bronson, Danny Brown and Big K.R.I.T. Each rapper submits his own flavor over a dreary and steady beat, which labors on tirelessly as each vocalist does his best to destroy the track.
The album does have its standouts, but they are interspersed between others that do not help the cause. The atmospheric landscape does not work as well on tracks "Pain" and "Hell," which seem to tie together appropriately, but fail with boring strings and no lyrical flare. The end of the album is no better; it doesn't wrap up effectively and unenthusiastically flounders towards the finish line.
"Long.Live.A$AP" is a welcome experiment. A$AP is new and refreshing, possessing sharp musical instincts. The album has enough successes that it is worth a listen, and definitely is a noteworthy addition to the hip-hop catalog. Although it does not lay the proper groundwork to become a classic, as it aspires to be, A$AP is still a newcomer and has the ability to improve with future releases.