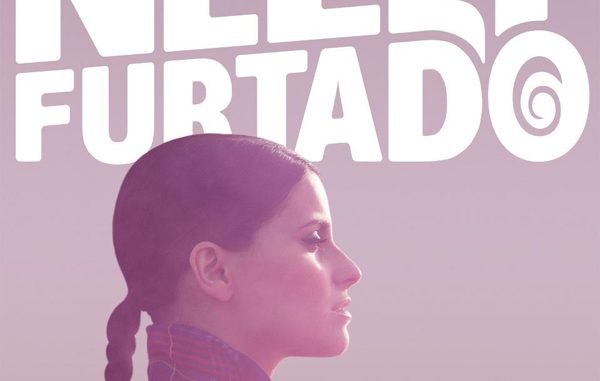 This year has seen the awaited return of female artists such as Cat Power and Fiona Apple after long breaks from their musical careers. Six and seven years is a long space to have between albums, but both women came back with excellent records, proving that sometimes a long wait can be very rewarding. Nelly Furtado's return could also be considered a long time coming as it's been six years since "Loose." And besides a good, but under the radar, Spanish album in 2009, she's remained off the grid for the majority of that hiatus. However, "The Spirit Indestructible" shows that these extended periods of time aren't always in the artist's favor.
The album may sound like it belongs in 2012, but it's not nearly as advanced as it should be for someone who's trying to make a big return to the spotlight, especially when they're capable of much more. Under the guidance of big-named producer Timbaland, 2006's "Loose" was a monster pop album with hits like "Maneater," "Say It Right" and "Promiscuous," and so, Furtado's return is understandably very anticipated.
In turn though, it's even more frustrating that it doesn't live up to the expectations. While "The Spirit Indestructible" is varied enough to show she's had plenty of ideas, it actually sounds like a hybrid of her first three albums, particularly 2003's vibrant "Folklore." There certainly aren't any tracks that come close to trademarks such as "I'm Like a Bird" or "Promiscuous," but the album at least isn't a monotonous, throw-away project. Yet, I only say that because all these songs are merely bland, not bad.
Not content to stay in one style, Furtado here borrows influences from current artists, some of some of whom weren't even around during "Loose"'s reign. "Parking Lot" is standard single material that begins with a promising M.I.A.-reminiscent verse, but the static hip-hop beat gets old quickly and it's only until the final fifty seconds where you realize it could've been a better song had it been shorter. And "Circles," co-produced by Passion Pit's Michael Angelakos, sounds like above-average Top 40 fare, but it also should've been much better.
The biggest problem is that everything on the album has been done before, but better; "Waiting for the Night" could've been a successful chart topper, yet it sounds impossibly like a Jennifer Lopez B-side. What does stand out about the record, however, is its fluency. Most songs segue right into the next, and the studio interludes expand its thematics. For this reason alone, "The Spirit Indestructible" is not a complete fail. But that can only get you so far when the parts don't sound as good as the whole, especially after six years. Although it's always good for artists to try new styles and sounds—and the record's variation is admirable—these ideas aren't developed nearly enough and what we're left with is an album that's disappointing at best.

Key Tracks: "Circles," "Parking Lot," "Something (feat. Nas)"
Grade: C+