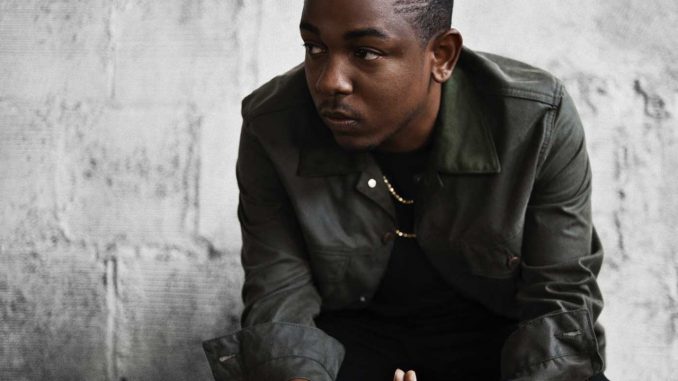 Alex Fredkin, Arts Editor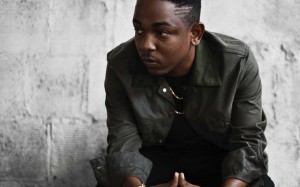 Newcomer Kendrick Lamar's debut album "good kid, m.A.A.d city" is an impressive work of art that pairs superior rapping ability with masterful storytelling, resulting in the best hip-hop album of the year. Lamar is not your everyday rap artist. Growing up in Compton, California, he follows in the footsteps of hip-hop legend Dr. Dre, who also hails from Compton. Lamar's respect and adoration for Dr. Dre has come full circle; Dre produced the album for Lamar, with help from other in-demand producers such as Pharrell and Just Blaze.
Lamar was able to witness the gang crime and poor conditions of life in Compton without getting lost in it. Many of his lyrics deal with issues more serious than most rappers speak about today, referencing problems such as alcoholism, gang violence and prostitution. "good kid, m.A.A.d city" is not an album to bump in the clubs and get your drink on to, it is an album to explore and really appreciate. Lamar's elusive lyrics and surgeon-like precision on the beat are welcome phenomena. He is an extremely talented rapper, showcasing his chops with a bevy of sixteenth note phrases, multisyllabic words and internal rhymes.
"good kid" is a concept album, a rarity for hip-hop, and follows the story of a young man on an average Compton day, drinking and smoking with his friends and getting into trouble. It is accepted in today's culture for hip-hop icons to rap about this kind of behavior in a positive light, but Lamar does not do this. Similarly to Nas' thought-provoking musings, Lamar does not boast about these things, he simply draws attention to them and what lessons can be learned as a result.
It is reassuring to see an album that is so intelligently crafted be accepted, even embraced, in the mainstream. Kendrick Lamar is anything but a household name — yet. However, his debut sold 242,000 copies in its first week, giving him the highest first week sales of any hip-hop artist this year, even of any male artist. For a newcomer like Lamar, this level of chart success is remarkable and shows that his work will not be leaving the conscious of music enthusiasts any time soon; Kendrick Lamar has arrived.
His uniquely introspective style of rapping is supported beautifully by Dr. Dre's production. None of these songs sound like anything heard on the radio today. Every song (and the album as a whole) is permeated by a constant mellow, relaxed vibe. This album could easily be heard in a hole-in-the-wall coffee shop as on the Billboard Hot 100. Listeners are treated to a wide breadth of instrumentation, with iridescent guitar riffs and lilting bass lines being commonplace. Drums are reserved and serve to propel the rhythm, not to be the main attraction as in your average hit rap track. Going above and beyond with creativity, many songs also feature soothing female vocals as a foil to Lamar's sharp raps. "Sing About Me" features a beautiful piano melody, and several songs are accompanied by classical strings as well.
The standout track of the album is its single "Swimming Pools (Drank)." It starts with an effects-laden call and response that replays the ebb and flow of a typical night out drinking, while Lamar eases into the track with his thoughtful lyrics. What on the surface may seem like another theme song to getting fucked up on a Friday night, "Swimming Pools" is actually Lamar's prose on the dangers of drinking and the fallacy of using alcohol to mask insecurities and real problems. The chorus sarcastically asks "Why you babysitting only two or three shots? I'm a show you how to turn it up a notch. First you get a swimming pool full of liquor, then you dive in it, pool full of liquor, then you dive in it." Lamar himself has said that he does not drink anymore, and I am sure that his decision affords him this type of on-point critical observation.
Lamar has created a one of a kind album that cannot be fully appreciated on the first listen. It is not an album to only download the single to and leave the rest in the dust. Every track ties together deliberately, and the different pieces of the puzzle unlock a memorable listening experience when appreciated as a whole. For anyone up for the challenge there is a great reward waiting for them. Lamar's star is just starting to shine, and he deserves it.