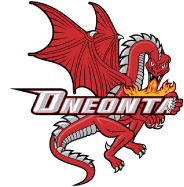 Kyora Wallace, Staff Writer |
**Trigger Warning: Sexual Violence***
On Mar. 27, the Rape Aggression Defense (RAD) workshop took place in the Emergency Service Building.
RAD is a self-defense class designed mainly for women to protect themselves in the event of a sexual attack. This program was designed back in 1989 by a man named Lawrence N. Nadeau. While working at Old Dominion University in Norfolk, Virginia, he and a colleague came up with the idea for RAD. It has since become the largest self-defense network. If you complete a training course, you too can be an instructor for this course. One example is Higgins RA, McKayla Nolan. She said, "The class provided me with that sense of security to know what to do, and how to do it if I feel like I am in danger and can get out of a situation if presented in one."
The first session was a lecture-style setup. There were students at the tables with a name tag on each seat, an information sheet, and a participant manual. After a short icebreaker activity and a review of the precautions, we got into the slideshow.
The first thing that was discussed was the risks to personal safety. The risks are classified into four different categories: Risk Awareness, Reduction, Recognition, and Avoidance. These four pillars make up 90% of self-defense education.
The one we focused on the most was risk reduction. We all shared different strategies on how to reduce risks at home, while out, and while traveling. Students talked about some things they were doing already such as leaving the drapes closed, to more intensive measures like not giving out your full address to strangers.
I spoke to Nolan about her thoughts on the workshop. She said, "RAD is also very empowering to those that take the course, it gives those participants the skills and comfort that they are able to defend themselves if they need to."
One of the missions of the RAD workshop is to let people know that they have options if they're in a dangerous situation. Nolan continues, "I think RAD is important for the campus because it allows for females that are taking the class to feel a sense of security knowing that if something were to happen, they know the skills to in order to defend themselves enough to get away from the situation."
The workshop also taught some self-defense stances. Posture is important in dealing with issues of physical violence. The main three are a cautious, warning, and defensive stance. In all three stances your feet are in a defensive position, but whether your arms are up or down is the real indicator. Posture may not seem that important, but balance is the key. Nolan said, "when you have good balance, it's harder to be thrown off or trip when you have developed a balanced stance."
The RAD workshop is helpful, but it also gives the campus some peace of mind. If you are interested, the next workshop is on Apr. 3 in the Emergency Service Building. See you there!