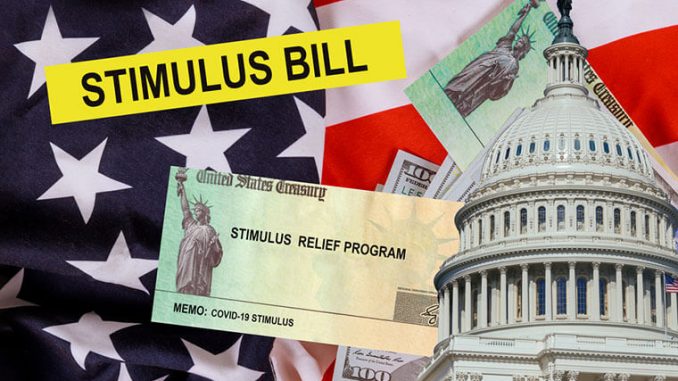 Zarina Sotero, Staff Writer |
Millions of people have been affected by the COVID-19 pandemic. Many have lost their jobs, losing a source of income – the only source of income for many families. In response to the harmful effects of the pandemic, U.S. lawmakers passed a $2 trillion relief bill called the Coronavirus Aid, Relief and Economic Security (CARES) Act that will provide many Americans with the money they may need during this difficult time.
The stimulus bill will give most adults $1,200 and an additional $500 for every child under the age of 17. However, a large portion of the U.S. population is being left out – college students. Most college students are claimed as dependents by a parent and can continue to be claimed as such until they are 24 years old. These students will not be able to receive their own stimulus check, nor will their parent be able to receive an additional $500 for them.
Skylar Clark, a junior at SUNY Oneonta, believes college students should be included in the relief bill since many of them work while pursuing an education to pay tuition and other bills. "My parents do not pay for my education. I am currently out of work because of the virus, which means that I am not able to save money for next semester's bills," Clark told the State Times. She went on to say, "The stimulus bill would help students like myself out a lot!"
Maggie Clerici, a SUNY Oneonta junior, told the State Times that she felt families should get additional payments for dependents above the age of 17. She added, "If you pay taxes and you're still a dependent you should get something." Clerici continued to express that this situation is unfair for students and families alike.
Marina Grais, a junior at Cornell University, stated that it is "unforgiving of the student experience." She pointed out that not all college students are able to move back home to be financially dependent on their families, and many had campus jobs that allowed them to pay for food and rent. "Life hasn't stopped for college students and there is little support for us in comparison of others," she told the State Times.
Liam Shanley, a junior at Binghamton University, expressed that he personally felt indifferent toward the fact that he won't be getting the stimulus check but is worried for others who need it. "There are people who pay their own bills, their own tuition, their own rent who have lost their jobs and have nothing to fall back on," he stated.
Shanley pointed out that the stimulus bill is based on tax returns from 2018-2019 (those who hadn't filled out their 2019 tax returns are able to use their 2018 tax returns for their stimulus check), which means a lot of students who were claimed as dependents last year aren't claimed this year and desperately need the money. "There was no reason to put caveats in a stimulus bill. They should have just given money to people who need it."
Harry Schilling, a junior at Stony Brook University, expressed his concern toward college students who would have trouble with distance learning due to lack of resources. He stated, "A lot of students who didn't feel comfortable claiming they needed a computer or tablet for distance learning had to buy new technology to accommodate for online classes… even desks and things for people who don't have dedicated workspaces at home." Schilling continued to express that a lot of students went jobless once they lost their on-campus housing. He also stated that although a lot of students will be getting refunds, commuter students are "being just as affected by this as on-campus residents."
Most college students seem to be concerned for others, if not for themselves, for the lack of support they are receiving. It is a waiting game to see if new legislation will be passed to extend the relief to older dependents.