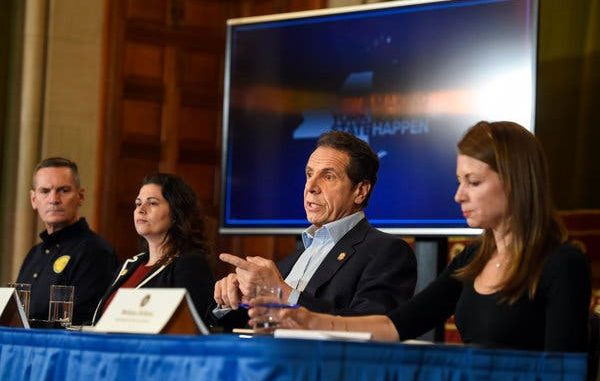 Eva Sarfo, Contributing Writer |
New York State residents and Gov. Andrew Cuomo are combatting the coronavirus pandemic throughout the state. The first case of COVID-19 in New York was confirmed on March 1. Since then, there has been a surge of cases that has led Gov. Cuomo to make many important decisions. There are currently more than 130,000 confirmed cases of the virus in New York alone, making the Empire State the state with the most cases in the U.S. thus far.
Gov. Cuomo issued an executive order, placing New York State on PAUSE with a 10-point plan to flatten the curve of infection. The plan states that non-essential businesses must close, and residents are expected to practice social distancing. Non-essential businesses include, but are not limited to, movie theaters, gyms, hair and nail salons, and malls. Those who violate social distancing rules will be charged a fine ranging from $500 to $1,000.
Although the closure of businesses has left many people unemployed, Cuomo has stated he will not choose between the health of the public and the economic activity in New York. Residents expected the executive order to be lifted by mid-April, but it has now been extended to April 29. The governor has announced that the state could be reaching its "apex" within the coming days and wants to continue social distancing.
The spread of COVID-19 has led to a shortage of hospital beds, ventilators, masks and other protective and medical gear. More people are needing these resources now more than ever. The governor reached out to President Trump to utilize USNS Navy Hospital Comfort to ease the pressure on hospitals. The ship is currently docked in New York City and was initially treating asymptomatic patients and helping to keep New York residents updated on the facts as they emerge. The virus is currently known to be highly contagious and spreads easily from person to person. It can survive on surfaces for several hours, and there is no known vaccine. This is a time of emergency and should not be taken lightly.