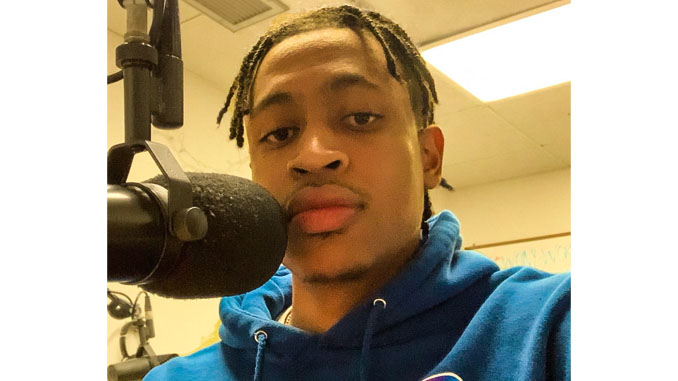 WONY Radio is proud to announce that this week's DJ of the Week is Zy Bowser!
He goes by the nickname Zy, but his parents named him Vershone Bowser. Zy is a Senior, graduating after the Fall semester. He is a Music Industry Major with a Minor in both Theater and Audio Production. "My main squeeze is writing, recording, and performing original music under the alias – MyGuyZy – with the intention of helping people lead more purposeful and prosperous lives in whatever they love to do with their time. I feel the more aware we are of how we spend our time each day can help us direct our attention to activities and habits that will fulfill us physically, mentally, and emotionally – all in the pursuit of reaching our full potentials", he explains. The same goes for his radio show, "Mind of MyGuyZy". His most recent episode was focused on the Fear of Missing Out (FOMO) and the Road Not Taken – what he describes as a very important concept to understand for anyone who wants to reach their full potential. Zy tells us, "I wanted to join WONY because I found myself airing out related topics towards my friends, for better or worse, and thought maybe these talks were better suited for the airwaves so it doesn't feel so personal". He says his show has been wonderful so far and that it feels great to have a positive impact on people. "The responses I receive after shows makes it feel worth it!" Zy notes.
Post-show recordings of the live broadcast are available for download on wonyfm.com. An edited structure of one-half discussion and the other half of music can be found on SoundCloud.com/MindofMyGuyZy. Follow Zy on Instagram (@MyGuyZy) to message him or keep up with his adventures!
Tune into "Mind of MyGuyZy" every Sunday night from 8 p.m. to 10 p.m. on WONY 90.9FM or look us up on the tune in app!
Interested in joining WONY? Contact our Training Director Liz at [email protected] and don't forget to Keep It Locked!