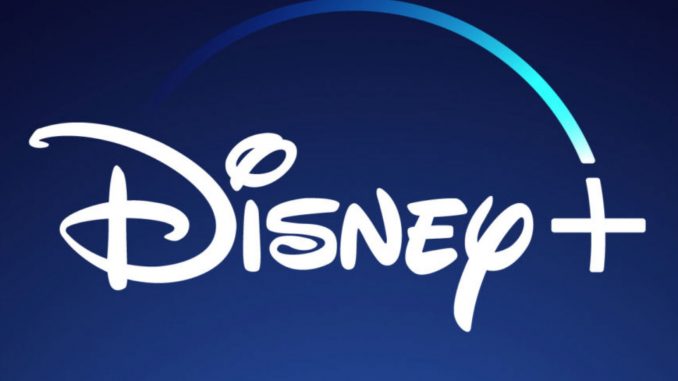 Casey McShea, Staff Writer |
The long-awaited Disney streaming service, Disney+, is anticipated to surpass Netflix and AT&T/Time Warner in spending. Disney is expected to spend roughly 16.4 billion dollars on content in 2019, not including 7.4 billion that will be spent on the sports branch on the company. AT&T/Time Warner is expected to spend approximately 14.3 billion dollars and Netflix 14 billion dollars. Even without the sports budget, Disney will outspend Netflix by over two billion dollars alone this year.
The announcement for Disney's new streaming platform first came in August 2017. It will include content from all Disney brands, including Pixar, Marvel, Star Wars, and National Geographic.
Disney CEO Bob Iger is calling the streaming service the company's "biggest priority" for 2019. With Disney ending its streaming deal with Netflix to prepare for its exclusive streaming service, movies such as "Moana" are no longer available on Netflix. Other animated films will later be made unavailable when their licensing contracts expire; "Coco" will leave in November and "The Incredibles 2" in 2020. Films from studios Disney owns, Marvel and Lucasfilm, will also eventually be pulled. "Guardians of the Galaxy Vol. 2," "Thor: Ragnarok," and "Star Wars VIII: The Last Jedi" will be leaving Netflix later in 2019, while "Avengers: Infinity War," "Ant-Man and the Wasp," and "Solo: A Star Wars Story" will remain available until 2020. Marvel's "Captain Marvel," which premieres in theaters on March 8, will be the first Disney film to stream on Disney+ rather than Netflix.
Disney has already announced plans for series and films that will be exclusively available on Disney+, similar to the way Netflix has created multiple Netflix Original shows and movies like "To All the Boys I've Loved Before," "Stranger Things," and "Sex Education." Budgets for exclusive movies could be as high as 35 million dollars and as high as 100 million dollars for a 10-hour TV show. The series plans include a Star Wars prequel series based on "Rogue One" starring Diego Luna, a live-action Marvel series focused on Loki, played by Tom Hiddleston, and a "High School Musical" TV series called "High School Musical: The Musical." New exclusive films include a "Lady and the Tramp" live-action remake, "Noelle," a Christmas movie starring Anna Kendrick, and "Stargirl," based on the young adult novel of the same name. The service will also include content from the entertainment company's 90 years of movies and TV shows. It will be the only place you can stream all of Disney's theatrically-released movies starting in 2019. The service will not, however, debut any big-budget motions pictures, such as those in the Star Wars franchise, on the service. Disney plans to let its movies run their course in theaters before making them available on the new streaming platform.
The price of a subscription to the service has yet to be announced, but Iger has suggested that it might be a lower cost option to Netflix. He notes that the company's pricing will reflect its "less volume" of content but will make up for it with high-quality programming.
After it acquires 21st Century Fox and its content, Disney will have a 60 percent stake in Hulu, which gives it a majority. Iger has said that after the deal closes Disney "plans to meet with the Hulu management team and board and discuss what the opportunities are in terms of both global growth and investing more in content." He confirmed that the goal is to offer subscriptions to Hulu, ESPN+, and Disney+ through a single platform, but keep each streaming service library separate. It is likely that Disney will keep Hulu's content more adult-oriented, while Disney+ will be the home for all its family-friendly content.
The company is expected to reveal many specifics to investors April 11 during Disney Investor Day, where it will detail its streaming plans and preview a "first look" at the service and some of its content. Disney+ is set to launch in late 2019.