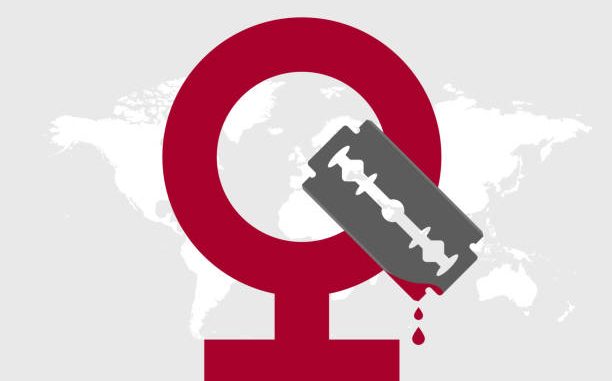 Casey McShea, Staff Writer |
Warning: This Article Contains Sensitive Material
A mother of three became the first person to be found guilty of committing female genital mutilation (FGM) in the United Kingdom in a landmark verdict given at the Old Bailey in London on Feb. 1. The practice was banned more than three decades ago.
The 37-year-old woman, originally from Uganda, performed the procedure on her three-year-old daughter in the summer of 2017. Her partner, 43, from Ghana, was acquitted of all charges. The couple, who were not named for legal reasons, have denied the charges of performing FGM and failing to protect a girl from the risk of genital mutilation. Justice Whipple warned of a "lengthy" prison sentence. The woman has been remanded in custody and will be sentenced on March 8, according to London's Metropolitan Police.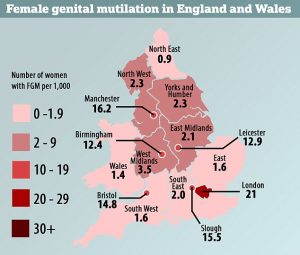 Authorities had discovered the girl's genitalia were either removed or partially removed after her parents had taken her to the hospital with serious injuries about 12 hours after she had been cut with a sharp instrument. The couple had insisted that the girl's wounds were the result of an unfortunate accident. They claimed she had fallen from a kitchen counter onto an open, metal lined cupboard door. Doctors, however, determined the child's injuries could not have been caused by such an incident and found they were consistent with FGM.
Detective Chief Inspector Ian Baker from the Metropolitan Police acknowledged the "bravery" of the victim amidst the situation's publicity and has even gone on to confirm, in a statement, that the victim has in fact made a "very speedy recovery" and has been placed with another family. Lynette Woodrow from the Crown Prosecution Service said, "Female genital mutilation has an appalling physical and emotional impact on victims that usually lasts their entire life. We can only imagine how much pain this vulnerable young girl suffered and how terrified she was."
"A three-year-old has no power to resist or fight back," Woodrow added, noting that the child has been coached "to lie to the police so she wouldn't get caught but this ultimately failed."
The victim's older brother told police that he had seen his sister crying and "blood dripping on the floor." The victim also told a foster caretaker, following the incident, that she had been held down and cut. Police later found evidence that the mother had practiced "witchcraft," casting spells at her home in a bid to silence her accusers, including police, social workers, and lawyers. Caroline Carberry QC, who was prosecuting the case, said, "Two cow tongues, they were bound in wire with nails and a small blunt knife also embedded in them, 40 limes were found and other fruit, which when opened contained pieces of paper with names on them. These names embedded included both police officers involved in the investigation of the case, the social worker, her own son, and then the director of public prosecutions. These people were told to 'shut up' and 'freeze their mouths.' […] Another spell was hidden under the bed."
FGM was outlawed in the UK in 1985 after passing the Prohibition of Female Circumcision Act, which was later updated in 2003. Three cases of FGM have been brought to trial in the UK, all of which ended in acquittal. There have been 298 prevention orders put in place in order to protect children who have been perceived as at risk.