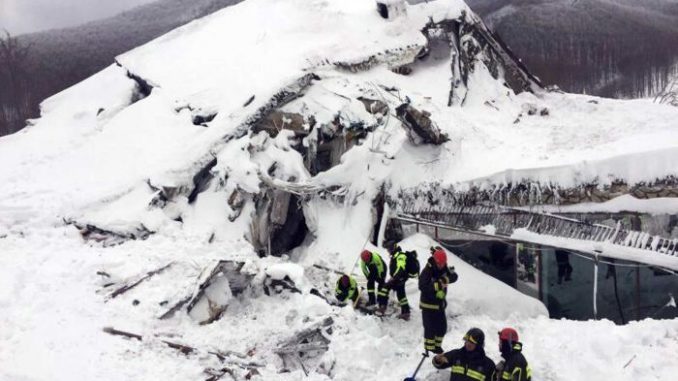 Kyora Wallace, Contributing Writer |
On February 4, a Valdostano Alpine Rescue Craft found four missing skiers, who were buried under two feet of snow. They were staying at the resort of Courmayeur in the Northern Italian region before going skiing off the prepared ski route.
The skiers were identified as Matthew Zeigler, 42, a British man who was set to come home the day of the avalanche; Katherine Clarke, 39, currently living in London; Nicolas Bruno Vergez, 36, a Frenchman; Wespazjan Wisla, 38, living in London.
Friends of two of the victims reported them missing after they didn't show up to their agreed meeting spot. Zeigler's wife became worried when he missed his flight on Sunday. Italian News reports say that the four skiers went off-piste. After the recent avalanches, rescue efforts were made extremely difficult since no one could search on foot. The terrain was too steep and there was also a threat of another avalanche.
Authorities warned of the dangers of avalanches in the Italian Alps over the weekend. Eight people in total were killed over the weekend. Earlier on Sunday, two Italian skiers were found dead. One was found in Valle d'Aosta, the other in South Tyrol.
In Aosta, the risk of avalanches is very high. The regional authority warned people in the mountains to be mindful of these conditions. On that Monday, there was another warning that went out. The Meteomont weather service, which is run by Italy's military police, put out an Orange (significant risk) avalanche alert from East to West in the Alps, along with a "Strong Level 4" alert going through Lombardy.
But, the avalanches weren't only a problem in Italy over the weekend. A different avalanche in France's Savoie region killed an off-piste skier on Saturday. In Switzerland, an avalanche in the canton of Bern killed a man and put a woman in the hospital. While In Austria, another avalanche hit two men killing the older one.