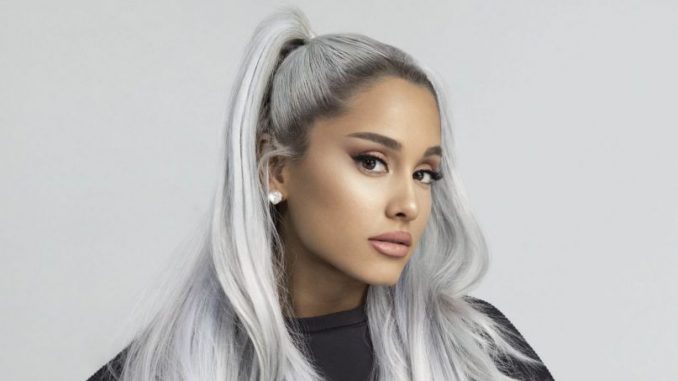 Katie Hébert, Staff Writer |
If you're into popular culture, it's not hard to see the news about Ariana Grande constantly make headlines. This time, she comes back with an iconic anthem of self-love, heartbreak, and forgiveness.
Grande recently split with ex-fiancé, Pete Davidson, just weeks after the death of Mac Miller, who died of a suspected overdose in September. Miller and Grande were in a two-year long relationship. Being in the spotlight recently regarding multiple romantic relationships, a death, and a broken engagement, Grande decided to block the comment features from her posts, ultimately removing herself from social media.
Davidson has made multiple jokes about their relationship and broken engagement, using Saturday Night Live as a platform to poke fun at their quick engagement, matching tattoos, and other aspects of their relationship. It also became clear that Davidson had joked about things while dating, like replacing Grande's birth control with Tic Tacs. When back on social media, Grande responded to Davidson's jokes, taking to twitter to say, "For somebody who claims to hate relevancy u sure love clinging to it huh….thank u, next….k, that's the last time we do that," later deleting those posts. Grande later tweeted things such as, "cause look what i found …. ain't no need for searching and for that i say…. thank u, next", releasing her newest single "thank u, next" on November 2, right before Saturday Night Live. She continued to tweet the lyrics of the song before and after the release, answering to fans that a new album will be on its way shortly.
The single has become a hit, making charts within hours of its release, which Grande hints at in the song with lyrics like, "at least this song is a smash." The song namedrops Grande's former partners, expressing gratitude to Davidson, alongside Ricky Alvarez and Big Sean, and gives a lovely mention to Mac Miller in regards to his passing, saying, "Wish I could say thank you to Malcolm / Cause he was an angel."
She expresses that these heartbreaks were lessons learned that have made her stronger, saying, "One taught me love / One taught me patience / And one taught me pain / Now, I'm so amazing," leading into the chorus of "thank you, next / I'm so f***king grateful for my ex." She goes on to show that she "found someone else," in which she talks about herself in the third person, noting that the most important relationship she can have is the one she has with herself, making this song a proclamation of self-love.
Grande has faced many difficulties within the past year, including a bombing attack at her concert in Manchester that took 23 lives, multiple breakups, the death of her good friend and ex-boyfriend, along with being blamed for these incidents by the general public. She has been handling these difficult situations with grace, and exuding self-love and healing on her social media accounts, as well as in her new music. While her fifth album has no official release date at the moment, we can all play "thank u, next" on repeat and be inspired by Grande's resilience and grace.