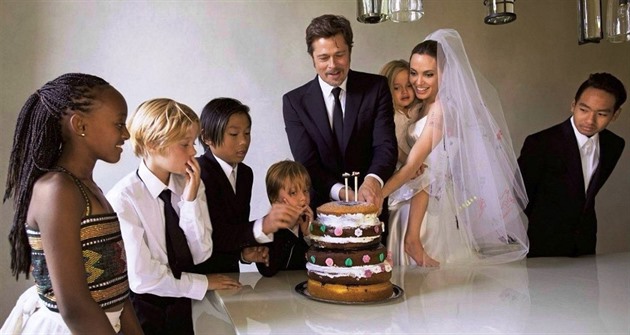 Tara O'Leary, Staff Writer |
Angelina Jolie and Brad Pitt, once Hollywood's most popular couple, are now in the midst of a custody battle. The couple that had been together for 12 years, and married for two, announced their separation in September of 2016 when Jolie filed for divorce, citing irreconcilable differences and "the health of the family." They are now trying to figure out the arrangements for their six kids, whose ages range from 10 to 17. The two had not been seeing eye to eye, as Jolie was after sole custody, while Pitt sought joint custody.
The long battle dates back to when the couple first announced their split. Jolie filed for divorce after an alleged incident on a private plane involving Pitt and their 15-year-old son, Maddox. Child Protective Services ran an investigation and ultimately found no evidence of abusive behavior. Pitt was cleared before the end of November. The actor had agreed to the presence of a psychologist during his visits with the kids, as well as drug and alcohol testing. In March, he revealed that he had ceased from behaviors of regular alcohol consumption.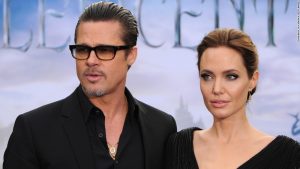 The following May, Pitt did a cover shoot and interview with "GQ." In his article with the magazine, Pitt touched on his separation from Jolie. At the time, the two were focused on bringing both themselves and their kids out of the situation as "stronger and better people." When talking about the custody battle, Pitt said, "I heard one lawyer say, 'no one wins in court – it's just a matter of who gets hurt worse.'"
This past June it was decided that they would share custody for the summer, allowing the children to split their time between Los Angeles and London. Jolie was set to maintain primary physical custody. The judge required her to tell their kids that the "court has determined that not having a relationship with their father is harmful to them," as the judge believed that having a healthy relationship with both parents was "critical" and had asked Jolie to explain that they were, in fact, "safe with their father."
After spending the summer with shared custody, things began to heat up again in August. Jolie filed court documents claiming that Pitt had not been pulling his weight in child support. Her attorney, Samantha Bley DeJean, wrote in these documents that Pitt had "paid no meaningful child support since separation." Pitt replied with court filings of his own. There, he argued that he had loaned Jolie $8 million to help her purchase her current home. He also claims that he had paid over $1.3 million in bills for both her and their kids.
Most recently, a court date has been set for the two Hollywood stars. Their trial will begin on December 4, in California. A more specific location has yet to be provided, as the former couple is looking to keep the affair private. While most family courts in California are open to the public, with the exception of particular issues, it is unlikely that their trial will take place in a public court house. With that being said, that has yet to be decided. The pair has appointed John Ouderkirk as a temporary private judge to their custody battle, recently extending the retired judges time through June of 2019. This grants the co-parents some time to figure things out. An "E! News" source claims that the two are "working towards an out of court settlement" and that Angelina is no longer "seeking sole custody of the kids."