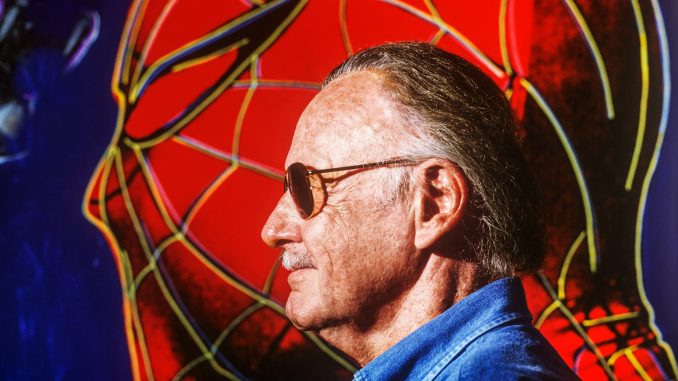 Casey McShea, Staff Writer |
Stan Lee, one of the co-creators of Marvel comics, died at age 95 on Monday, November 12.
It came as a shock to many people, including myself. Lee was one of those people who seemed immortal. He helped create one of the most influential franchises in the entertainment industry. He's a legend.
His death sparked a lot of controversy on social media. There were a lot of mourners—fans and members of the Marvel cast posted pictures of Lee and wrote heartfelt messages—but there were also a lot of people who weren't mourning and who think Lee didn't deserve the high pedestal people were putting him on.
One of the reasons involved a comment made in 2013, at a fan convention in Kentucky. Lee was asked about Andrew Garfield's idea to make Spider-Man bisexual and Mary Jane male. In response, he said, "He's becoming bisexual? Who have you been talking to? Seriously, I don't know anything about that. And if it's true, I'm going to make a couple of phone calls. I figure one sex is enough for anybody."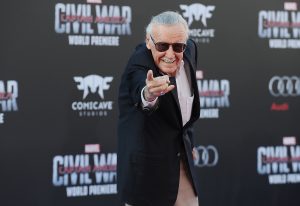 There might be other problematic comments he's made, but this is the one I want to focus on.
There is no doubt in my mind that this comment is clearly ignorant and hurtful to many, particularly bisexual people, and I'm not trying to excuse it. But what I think a lot of people are failing to realize is that the dude was a 95-year-old straight white man. Of course he's not going to be as progressive as our generation. He was, however, pretty progressive for his generation. He helped create the first mainstream black superhero, Black Panther, in the '60s, at the height of the Civil Rights Movement. He helped create Latinx (America Chavez, Ava Ayala), mentally-ill (Hank Pym, Jessica Jones), and disabled (Matt Murdock, Charles Xavier) superheroes, as well. He even co-created other LGBTQ+ characters; Loki was bisexual and genderfluid. This is something that content creators and filmmakers today still don't do enough of.
Lee has said some problematic things; there's no doubting that. I don't want to invalidate any bi person's feelings about his comments. I personally love the idea of a bisexual Peter Parker. I love the character, and I think it would be a great way to show representation.
I don't, however, think it's cool that people are completely demonizing Lee. In a 2015 interview with Newsarama, he said, "I think the world has a place for gay superheroes, certainly, but, again, I don't see any reason to change the sexual proclivities of a character once they've been established. I have no problem with creating new, homosexual superheroes. It has nothing to do with being anti-gay, or anti-black, or anti-Latino, or anything like that. Latino characters should stay Latino. The Black Panther should certainly not be Swiss. I just see no reason to change that which has already been established when it's so easy to add new characters. I say create new characters the way you want to. Hell, I'll do it myself."
Lee's entitled to that. The guy created Peter Parker. Peter Parker is his character. That isn't to say that no one is allowed to think or perceive Peter as bisexual, gay, transgender or anything else. I don't believe Lee should be demonized for not wanting to change the way he created his character. I get it; I'm a writer.
I firmly believe that death doesn't automatically erase a person's flaws or excuse the bad things they did when they were alive. Yes, Stan Lee has said and done some problematic things, but not only was he really old, he was human. We all make mistakes and say stupid things. I've done it. I'm sure you and everyone you know has, too. I've heard more offensive things said by people younger than Lee. The important thing is that we recognize our problematic flaws and learn from them.
Rest easy, Mr. Lee. Excelsior!