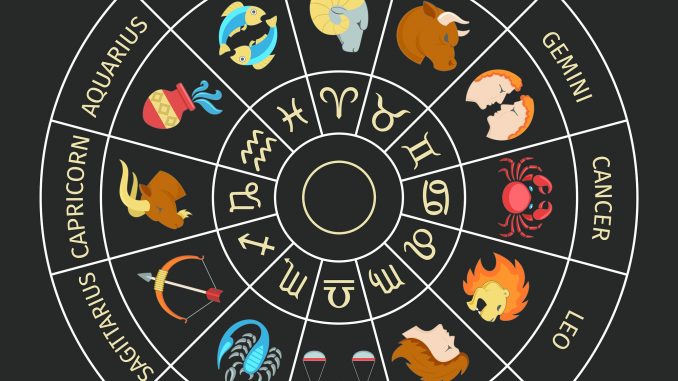 Aries (March 21-April 19) Try to let go of anything that's blocking your ambitions, Aries. They're holding you back. You have so much potential, but your fears and doubts are preventing you from reaching it. It's time for you to take the lead and show everyone what you're really made of.
Taurus (April 20-May 20) This might be the week to delve into topics that normally scare you, Taurus. You might be feeling more at ease when discussing finances or even edgier subjects like deep emotional issues. If you're feeling encouraged to talk about things you may have preferred to ignore before, embrace it! Doing so can help bring easier circumstances to your relationships, finances, and everyday life.
Gemini (May 21-June 20) Your relationships are in their golden stage, Gemini. This is a good time to make changes that will leave you feeling much happier. If you're in a long-term relationship, explore new opportunities to take on challenges together to add excitement to your life. If you're single, try moving out of your comfort zone, and maybe you'll finally meet that special someone!
Cancer (June 21-July 22) This week the door opens for establishing the daily routine you need to seek success in other parts of your life, Cancer. Consider adding an hour or two to your sleep schedule or picking up a meditation practice. You may have to be more disciplined around foods that taste great but aren't that great for you. Exercising daily is another great way to relieve stress! However, with this being said, the most important thing is to always love yourself, no matter what the scale tells you.
Leo (July 23-August 22) This week is a perfect time to showcase your skills and abilities, Leo, whether it be at work or within a group project. This is your opportunity to promote and market your talents and keep doing it until you see results. This will also help you rediscover your sense of direction if you've been feeling stressed and disconnected.
Virgo (August 23-September 22) Feeling like you're running out of steam, Virgo? This week is a great time for you to slow yourself down and rest your mind. Remind yourself that efficiency sometimes requires self-editing. Are there tasks at hand that could have been delegated? Giving up control may be difficult, but communicating with your coworkers can help make a more manageable team.
Libra (September 23-October 22) If your relationships have seemed rocky lately, Libra, this week is your time to go out and try to fix up the patches. This week is one of the better times to communicate with everyone around you, particularly friends and coworkers. Communication is key to getting things done.
Scorpio (October 23-November 21) Watch your wallet this week, Scorpio! You may find yourself coming into a little wealth this week, but that doesn't mean you should splurge mindlessly. You might end up with less than you started. Create a financial plan and stick to it. Opportunities to earn more money will come your way, and you should take advantage of them.
Sagittarius (November 22-December 21) Reflect on the ways you can be more effective and step to it, Sagittarius. Think about the lessons you've learned and figure out how to most efficiently get things done and, ultimately, hopefully helping you to make the most of the week. What can you do to be more productive? Do you need to make a schedule prior to your day? Find out what works best for you and stick to it. You may find that you'll improve your ability to thrive as you become more organized.
Capricorn (December 22-January 19) The coming week encourages you to take some time to self-reflect, Capricorn. Try to develop a deeper sense of faith in yourself. You can do this by understanding who you are and what you're capable of. If you're not exactly sure of it, look back on how you've solved problems, confronted social situations, and managed your time. If you can figure out what works best for you, you'll enable yourself to live to your full potential!
Aquarius (January 20-February 18) Your popularity could skyrocket this week, Aquarius! If you have a social media or video presence online, something might blow up and thus make you the center of attention. The coming weeks will be an excellent time to promote yourself and your message out to the world. If you're ever feeling unbalanced or overwhelmed, you can count on your closest friends to be your support system this week.
Pisces (February 19-March 20) Doesn't progress feel good, Pisces? You've been working hard the past few weeks, and soon, that work might just pay off. You could gain public recognition for your work or be well placed for a promotion. Just be ready to communicate and show off your skills. Don't give up just yet!