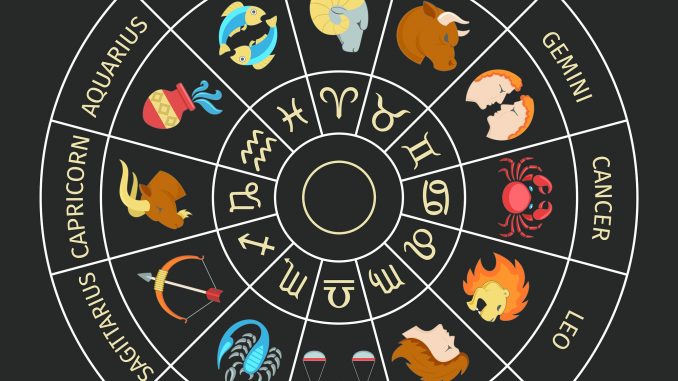 Aries (March 21-April 19) There may be some conflict in your life this week, Aries, which is always difficult. This could give you a chance to let go of something that has been on your mind for a while. Be prepared to listen to the people you love and resolve to help your inner circle grow together. Talking and processing through whatever's on your mind could be very good for you.
Taurus (April 20-May 20) If you're presented with an opportunity to express your creativity this week, don't hesitate to take advantage of it, Taurus! Options such as art exhibitions, concerts, or other cultural offerings could be empowering and may kick-start ideas. Plus, if you partner up with someone with similar passions, you might find it easier to move through any creative blocks.
Gemini (May 21-June 20) You're in for a lot of positivity this week, Gemini! You may find yourself feeling a bit restless, so channel that energy into exploring ideas, opportunities, and even relationships that might make a difference in your life. And before you jump into any grand plans, make sure to talk it out with someone else who has some practical experience. They might be able to help you turn your idea into reality!
Cancer (June 21-July 22) Have you been itching to create a healthier balance in your life, Cancer? Sometimes it's difficult to figure out where to begin. Step back from your normally-busy schedule for a moment this week and take time to nurture your relationship with your heart's desires and your sense of direction. Prioritizing your emotions can go further than you might anticipate.
Leo (July 23-August 22) As busy as you are, Leo, sometimes it's good to take a step back from your ambitions and focus more on domestics. Maybe take this week to emphasize the importance of the people in your life, whether it be family, friends, or a significant other. This could be an opportunity for you to spark some good communication!
Virgo (August 23-September 22) You've made so much progress already, Virgo, and your past successes will fuel your future ones—you thrive on forward movement. However, with that being said, you may need to slow down a little this week, as your ruling planet moves out of bounds. Try to curb your ambition just a bit, or at least lower your expectations as to your results. It's okay to take a step back!
Libra (September 23-October 22) If you're feeling off this week, Libra, it's because Mercury is headed towards its third retrograde of the year. Get some perspective by going for a walk in nature or reducing screen time when you're alone. Be still with your thoughts and reflect on what you're thankful for in your life ('tis the season, after all).
Scorpio (October 23-November 21) Bump self-care higher up on your priority list, Scorpio. Your focus this week and in the coming months should be on creating structures and systems that bring ease and workability to your life. While there is such a thing as healthy stress, if, too often, it's keeping you up at night, maybe it's time to take steps to manage it. It's up to you to take control of your health and stop wearing workaholism like a merit badge.
Sagittarius (November 22-December 21) You just have to relax, Sagittarius. Press pause on everything that's going on in your life right now and take a step back. Your workflow may have been chaotic and unpredictable lately, making you feel a bit more stressed and on edge than usual. Take this opportunity to reconnect with your inner self and indulge in activities that give you a bit of an adrenaline rush!
Capricorn (December 22-January 19) You may be feeling a little more in touch with your emotions than usual, Capricorn. Use this opportunity to communicate with those in your life about how you're really feeling. Work towards positive change by using "I" statements and active listening. Create peace in your home, put extra care into your work, and quiet your mind as you go through this week.
Aquarius (January 20-February 18) Don't make any impulsive or risky decisions this week, Aquarius. If you're planning to make some kind of big commitment, whether it's signing a contract or making a deal, it might help to wait a few days while you research things in more depth. Odds are, if you do your homework, you'll present yourself with an opportunity that will further your career ambitions!
Pisces (February 19-March 20) You may be feeling a strong desire to escape to somewhere exotic where you can forget about your worries and cares. Now that midterms are over, this week could be the one you take to relax, Pisces. Take some time to deeply relax and recharge your batteries. With that in mind, though, set some spending limits and try to avoid any impulse buys.