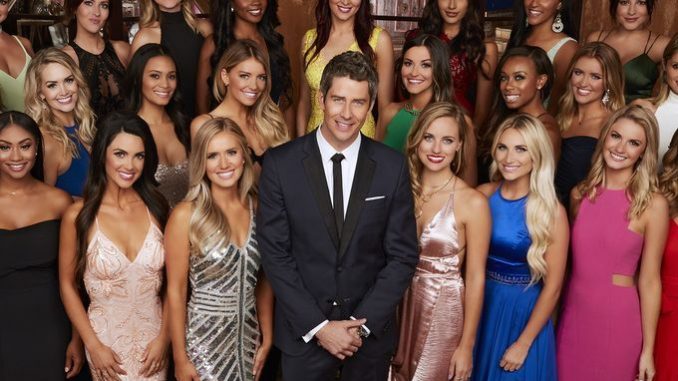 Chrystal Savage, Staff Writer | 
"The Bachelor," an American television series, has been reproduced in more than a dozen countries and features spin offs including "The Bachelorette," "Winter Games," and "Paradise." Season 22 of "The Bachelor" kicked off with Arie Luyendyk Jr., a native Dutch-American sports car racer, 36, and 29 eligible women.
Arie originally appeared as a contestant on the eighth season of "The Bachelorette." Luyendyk fell hard for Emily Maynard, and she for him. Luyendyk was the runner up to 25 eligible bachelors, after being turned down in favor of Jef Holm. Holm and Maynard ended their relationship only a few months after the show aired.
Luyendyk later resurfaced and will now likely go down as one of the most controversial bachelors in the history of the show. The 22nd season of the show premiered on January 1 and ended with the most dramatic finale thus far on March 5 and 6.
The season had kicked off with the new bachelor meeting the contestants. Among the women, there were a handful that made a clear impression on Bachelor Nation.  They included: Annaliese, event designer from CA, 32, who was most notable for her phobia of dogs and bumper cars; Becca K., publicist from MN, 27, who had the love of two men professed to her, one an ex of seven years, and then later Luyendyk as he proposed to her in Peru; Bekah M., nanny from CA, 22, who was criticized for her age, maturity, readiness for marriage, and willingness to start a family; Jacqueline, research coordinator from WV, 26, who left the show to pursue a PhD; Kendall, creative director from CA, 26, who shared her passion for taxidermy with Arie and the world; Krystal, fitness coach from MT, who was reunited with her homeless brother because of her appearance on the show; Lauren B., tech salesperson from VA, 25, who was left blindsided in the season finale when she became the runner-up; and Tia, physical therapist from AR, a friend of Raven Gates, contestant and runner-up on Nick Viall's 21st season of the show.
The season finale began with each of the finalists, Becca K. and Lauren B., meeting Luyendyk's family. Both girls made strong first impressions on the family. However, they all ultimately believed Becca to be better suited for Arie as a life partner. Lauren then went on her final date with Arie, who, after feeling as though he had regained clarity, decided that he had never been more unsure of what he wanted out of his future.
Luyendyk explained that the morning of the proposal, he realized exactly what he was missing the whole time. He explained this to Becca as he proposed to her, saying that he "will choose her everyday," and that he was unable to quantify his relationship with Lauren.
"Everyday" ended abruptly just a few weeks later, at a getaway house where the undercover couple to met. The over twenty minute breakup was shown through disgustingly raw, split screen, unedited reality TV. Luyendyk chose not only to be entirely insensitive to Becca's feelings over the retracted marriage proposal, but he also chose to end the relationship in the most public and unempathetic fashion conceivable.
Prior to the break up, and at the time unknown to the public, Arie had received confirmation from his runnerup that she would take him back. Luyendyk received this confirmation after reaching out to Lauren via Instagram on New Year's Day—the premiere of the season. The former bachelor vaguely hinted at a phone conversation with Lauren during his break up with Becca.
Becca had apparently given her fiancé permission to reach out to his ex, after he was seemingly unable to get over their breakup. It appears that Becca was under the impression that Luyendyk would be seeking closure, while he seemingly inferred that Becca was accepting the possibility that he may want to rekindle things with Lauren. Arie even explicitly explained during his breakup with Becca that he "felt that the further along [they went engaged after ending the show], the further [he] started drifting away from the possibility of trying it again with [Lauren]." To which Becca responded, "Well because that's a normal relationship. That's what should've been happening."
By the end of the break up scene, the show cuts to Becca sitting with Chris Harrison speaking on the events live. The experience of having her love life literally broadcast to the world has to be traumatic enough in itself. No other contestant has ever endured such outright scrutiny as Becca Kufrin. The show ended without disclosing the relationship status of Lauren Burnham and the ex auto racer. Harrison explained that the network (ABC) was giving the series another segment the following night and to tune in at 8:00 p.m. EST on the following Tuesday.
On March 6, Kufrin was able to confront Luyendyk. As a whole, the conversation was civil, with both wishing the other the best. Viewers saw how Arie was welcomed back by Lauren in Virginia—with minimal skepticism, many commented. Luyendyk then asked his runner up to be his wife on live television, and she accepted. As the night progressed, Harrison spoke to some of the ex suitors of the 22nd bachelor. The women explained that all they wanted for Becca was a second chance. Harrison later confirmed that Kufrin would in fact appear as the franchise's 14th bachelorette, which will premier Monday, May 28, 2018 at 8:00 p.m. EST.  on ABC.
The newly single Kufrin was immediately introduced to some of her romantic prospects; among them: Lincoln, who won Becca over with his charm, smile, and good humor; Blake, who encouraged Becca to "get back on the horse," and then literally led out a horse and awkwardly helped his new bachelorette onto it; Chase, a typical guy who sang his praises of Becca, not without taking a few jabs at Luyendyk Jr.; Darius, who apologized to Becca, as well as the public for the wrongdoings of his gender; and Brian, who serenaded his maybe future fiancé with a banjo. Becca's suitors full bios have not yet been fully disclosed, though they undoubtedly left a lasting impression on both Kufrin and Bachelor Nation.