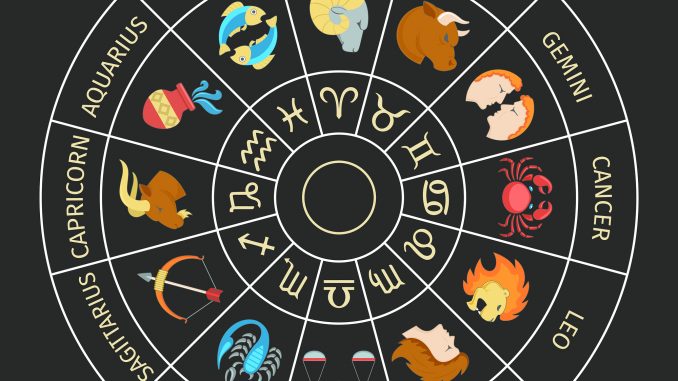 SAGITTARIUS (Nov 20-Dec 19): Happy Birthday Month! The lack of snow right now has some people joyful, but winter babies know it's a sign of trouble.
CAPRICORN (Dec 20-Jan 19): Your idealist side is coming out, which is a very good thing this time around. Major change and opportunities cannot come without dreaming first.
AQUARIUS (Jan 20-Feb 18): Everything bad that happens to us is the end of the world, until it's not. Take time to reflect on all you've been through. Look at it as you're still here, alive with us.
PISCES (Feb 19-Mar 20): At this time of your life, you don't feel much like sitting around for long periods of time. The world is your oyster, no matter how small a task you complete.
ARIES (Mar 21-Apr 19): Attitude is everything. A smile and clear tone through good and bad situations make the good, the great, and the bad much more bearable.
TAURUS (Apr 20–May 19): Many New Year's resolutions do not stick past March, so make this year's smaller and do them in increments.
GEMINI (May 20–June 19): Your hunger for knowledge will take a major leap next year. Don't lose that drive to learn as you head into the less hectic months of the year.
CANCER (June 20-July 19): Patience is key when the holidays are upon us, especially with the family and friends we are closest to.
LEO (July 20–August 19): Is some "me" time long overdue? Take a break from your work and binge on some movies under the covers.
VIRGO (Aug 20-Sept 19): The stars are telling you to be extremely cautious as the beginning of 2018 approaches and stirs trouble.
LIBRA (Sept 20-Oct 19): Freedom costs a lot more than you'd think. Do not take for granted what we are afforded through the holidays and the New Year.
SCORPIO (Oct 20 – Nov 19): Difficult times seem to be on the horizon for the final days of the year. This means you must be aware, even on a break.