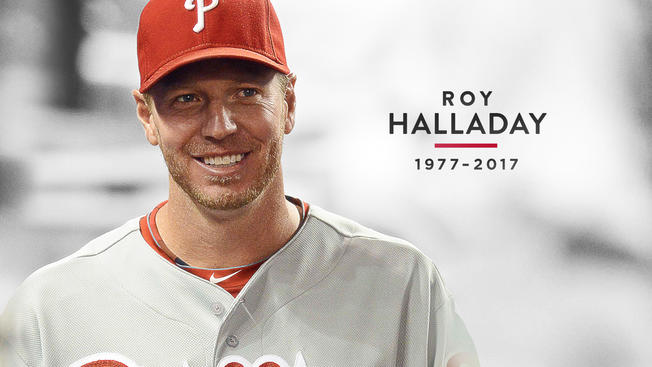 Wyatt Cushman, Staff Writer |
Last week we learned that one of the best pitchers in baseball history passed away unexpectedly after his plane crashed in the Gulf of Mexico. The plane, an ICON A5, was piloted by Roy Halladay, who retired from major league baseball a few years ago. Everyone in the baseball world was saddened by the news as Halladay was only 40 years old and had a long life ahead of him.
A few years ago, Halladay got his pilot's license and had been flying ever since. He has been stated that he wished he could have flown his entire life, but was only able to pursue the career after his baseball playing days were over. Halladay's plane was seen a few weeks ago flying very close to water off the coast of Florida, but something went wrong one afternoon, and the body of the former All-Star was found in shallow waters by first responders. It was unclear if there were other passengers onboard at the time of the crash.
Roy Halladay played 16 seasons in the MLB, the first 12 with the Toronto Blue Jays, and the final four with the Philadelphia Phillies. In his brilliant career, Halladay compiled just over 200 wins and posted a 3.38 ERA (Earned Run Average). Both are very impressive numbers, especially in a time where offensive numbers are rising year after year. Halladay was an eight-time All-Star and a two-time Cy Young award winner first winning in 2003 as a member of the Blue Jays and then seven years later as a member of the Phillies. This is just one example of why this man was one of the greats during his time, as he was able to maintain his excellence throughout his career. Because of that and his many other accomplishments Halladay could be inducted into the baseball Hall of Fame in Cooperstown, which he is eligible for in 2019.
One of the most impressive things about the career of Roy Halladay was his 2010 season. This was the year he threw a perfect game, one of only 23 ever thrown in the history of baseball. Later that year, in the first game of the Phillies postseason run, Halladay threw the second no-hitter in postseason history against the Cincinnati Reds. This is truly a testament to his greatness. He stepped up during the most important time of the year, against some of the best competition in the game. Although he was never able to win a World Series ring, delivering one of the best postseason performances of all-time deserves a tremendous amount of recognition, and Halladay will always be remembered by that one October night when he shocked the world.
Halladay joins Roberto Clemente and Thurman Munson on the list of players who have died unexpectedly in plane crashes. All of these players were great, and their deaths brought sadness to fans around the world. Former teammate Ryan Howard said that when Halladay smiled, it could light up a room, but now those rooms will remain dark as Halladay was taken from this Earth far too soon.