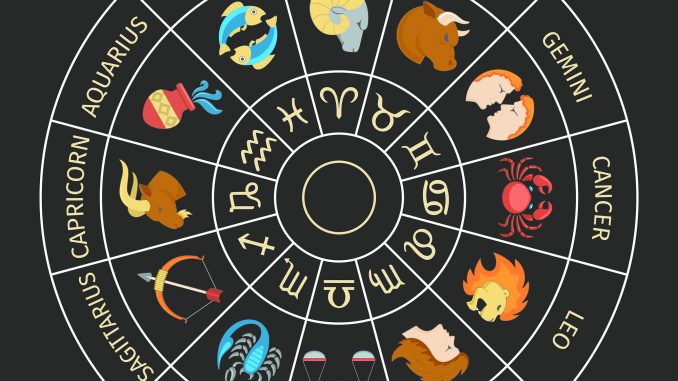 SCORPIO (Oct 20-Nov 19): Class selection is on the horizon. If you're graduating this year, then congratulations! If not, take a risk and choose a random class that could change your life.
SAGITTARIUS (Nov 20-Dec 19): Family matters are in the future. Be careful how you answer probing questions at the Thanksgiving dinner table.
CAPRICORN (Dec 20-Jan 19): Start protecting yourself from the seasonal flu now by disinfecting your room, spring-cleaning style.
AQUARIUS (Jan 20-Feb 18): Take risks this month, Aquarius! There is no better time than now, especially with the unpredictable weather ahead.
PISCES (Feb 19-Mar 20): Embrace the great changes that are headed your way the remainder of the year, especially in mid-December.
ARIES (Mar 21-Apr 19): The feeling of exhaustion is a tough one to crack, so seize the opportunity for a break.
TAURUS (Apr 20-May 19): Finances may come up short. Think to yourself, "Do I really NEED to order out again this week?"
GEMINI (May 20-June 19): With two months left in the year, your inspiration and creativity are heightened. Write down all ideas you have so that they don't get lost!
CANCER (June 20-July 19): Both your strength and weakness, emotions will soon run high and it's up to you to figure out how you'll translate those emotions into words.
LEO (July 20-August 19): Carrying any extra baggage around with you? It's time to begin the process of letting go, both physically and emotionally.
VIRGO (Aug 20-Sept 19): The forces of nature want to push against you this week. To stay afloat, steer clear of any drama.
LIBRA (Sept 20-Oct 19): Traveling to experience does not always mean going across the country to another state. There are plenty of activities and adventures around the state to take day or weekend trips.