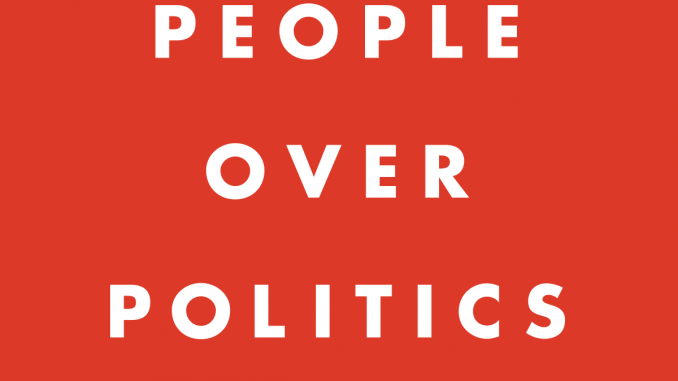 David Anderson, Staff Writer |
Last Thursday, April 13, SUNY Oneonta's organization Setting Humanitarian Initiatives for Tomorrow (SHIFT) hosted a benefit concert from 4:30 to 9:30 p.m. in the Hunt Union Waterfront Room. Featuring the talents of various artists from the student body and beyond — including Voices of Serenity, X-clusive, Caribou Effect, Daniel O'Connor, the Mariguanas, and Muddled Waters — the group set out to raise $3,000 to rescue and relocate North Korean refugees.
SHIFT President Sunny Chung relayed that "each year we pick a certain group of refugees to raise money for. This year, we're donating to Liberty In North Korea (LINK), a service that, if you can raise $3,000, will help rescue and relocate one refugee. Next year, we're thinking of donating to Syria."
It is a non-profit organization that assists North Korean refugees who are currently evading recapture in China. Many of those who flee North Korean rule find themselves living under the radar in China, a country which will send them back to North Korea if they are discovered.
LINK provides stirring testimonials of these refugees, such as of Min Sung, who states, "If I get caught, I would be sent back to North Korea, and either get beaten to death or imprisoned for life."
The organization seeks to give refugees like Min Sung the economic means to get to a safe country, and it has currently relocated 618 refugees.
The event doubled as both an artistic and educational event. In between artist's performances, a SHIFT representative would provide the audience with facts about North Korea's regime, its refugees, and the purpose that LINK seeks to achieve. SHIFT also offered a chance for attendees to sign a large tapestry proclaiming "People Over Politics," a statement that seeks to unify the student body towards providing basic human services for those in need.
SHIFT's purpose is to raise awareness about human rights and how they are being violated worldwide. Those interested in getting involved should email [email protected].