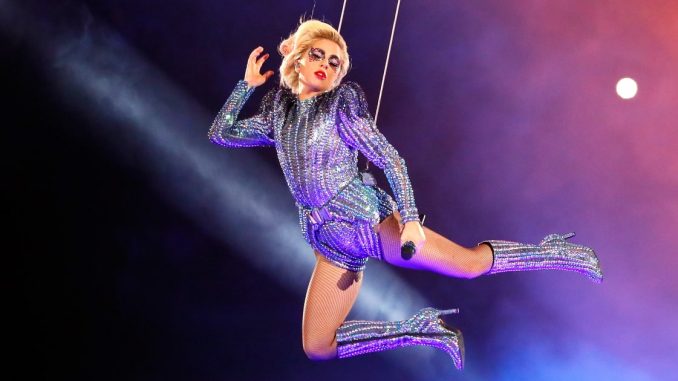 Staff Writer, Paige Welch |
Lady Gaga, the so called Queen of Pop, has recently made a comeback after the release of her 2016 album, Joanne. Famous for her catchy pop songs that pack a punch, this album was more folk oriented. Yet, during her Super Bowl LI performance, she proved to everyone that she is still a pop star as she was lowered down from the sky in an eye-catching, sparkly metallic bodysuit. No expense was spared as the lights spun around groups of dancers with multiple outfit ensembles as part of the choreography. She opened up the show with a rendition of "This Land is Your Land," which was a surprising aspect because she has never been one to display patriotism. Perhaps it was a strategy of appealing to the more conservative Texas audience, especially after Beyoncé's performance shocked millions due to her social justice tinged performance of "Formation."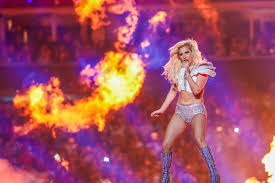 Throughout the rest of the performance, she snuck in Christian undertones by performing a more intimate folk ballad from her newest album after breaking out her nostalgic pop hits and continuously celebrating America with brief patriotic sayings. Though it is not overall surprising for one of the biggest televised cultural events in America to have a performance that celebrates the country, it contradicted my personal idea of Lady Gaga's social platform. At the beginning of her career, she was an advocate for the rights of the LGBTQ+ community, calling her fans her "little monsters" and writing songs to celebrate the importance of self-expression. She is also famous for her risky red carpet ensembles. From sporting a dress resembling meat to an eccentric headpiece inspired by a lions' mane, she has never been one to hide any elements of who she is.
Perhaps knowing this legacy is what brought me to being underwhelmed by her performance. Besides her flashy outfits and aesthetically pleasing stage design (revolving around geometric shapes) I felt as if many of those things that make her unique were lost. I will say that she was quite lively as she performed her iconic "Bad Romance" dance while jumping around the stage, but it was not a performance that lived up to her name.
I also noticed that this was the first halftime performance in a while that did not feature a guest appearance from another famous pop or rock figure. I hope that I wasn't the only one expecting Beyoncé to rise from below the stage during "Telephone." Usually, the entarnce of multiple guests comes across as a distraction from the music itself, so I was personally happy that the show was all Lady Gaga, as promised.
The ending was something that Gaga did not want people to forget anytime soon, as she literally dropped the mic and went diving off of a raised platform with a football tucked under her arm. Maybe the performance aimed to rebrand Gaga's image to better match her new sound, while still catering to fans by playing all of the old favorites. But there was something missing, most likely that quirky charm that made her so relatable to a unique fan base early in her career.