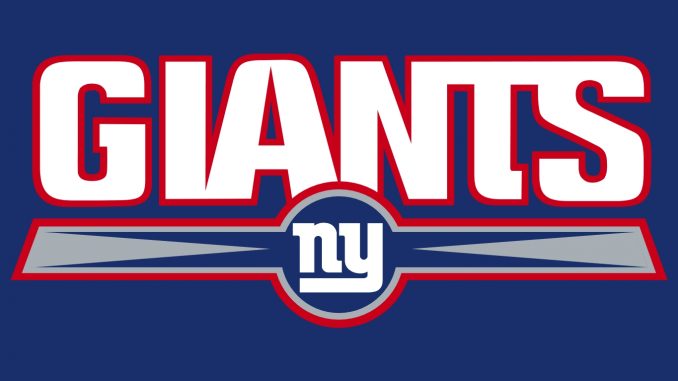 Derek Dimino, Staff Writer |
General Manager Jerry Reese and the Giants spent this off season touching on some of the holes that plagued their team last year. Most of their concern was placed on getting their Quarterback Eli Manning more protection. They also made sure to address Jason Pierre-Paul's need for a long-term contract with creative and affordable tactics.
Though the front office has taken great strides to improve the Giants for the 2017 season, many gaps remain. On Thursday April 27, NFL teams will be given an opportunity to greatly improve their long-term success while hoping for a shot to pick up an immediate contributor.
Round 1, Pick 23: OT, Ryan Ramczyk, Wisconsin
The Giants have taken steps this off season to improve their offensive line in an effort to give both Manning more time in the pocket and the 2017 starting running back bigger holes to run through. The Giants made significant moves on the interior line, but they somewhat neglected the tackle positions, with the exception of the signing of blocking tight end Rhett Ellison. With Ereck Flowers struggling to acclimate to the speed of the NFL, the tackle position remains the achilles heel of the offensive line. Though the pass protection was above average, their run blocking was atrocious. Signing Ramczyck will add needed depth at the tackle position and could fuel an intense battle for the starting spot on the left side of the line between the rookie and Flowers.
Round 2, Pick 55: ILB, Raekwon McMillin, Ohio State
Although it is unlikely Raekwon McMillin will be available after the 54th pick, McMillin could have an immediate impact both in coverage and in run stopping for the Giants defense. Even with the re-signing of Keenan Robinson, the Giants linebacking core remains the weakest part of the defense. Running a 4.61 40-yard dash at this year's NFL combine, McMillin proved he would have no problem obstructing the pass in the center of the field while having great closing speed to split the gaps on a blitz.
Round 3, Pick 87: OLB, Alex Anzalone, Florida
Big Blue's linebacking core could certainly use some help. Though Jonathan Casillas has been a consistent contributor to the defense, he is nearing the end of his football career and will soon need to be phased out. Alex Anzalone could be the one to replace him. He was unimpressive in the combine, but he was a defensive leader for the Gators in college. Hindered by injuries, his true potential has never truly manifested. Having an oppurtunity to learn the game under a veteran like Casillas could drastically improve the young players defensive impact.
Round 4, Pick 140: RB, D'Onta Foreman, Texas
Moving on from the Rashad Jennings Era, the Giants will lean on Paul Perkins and Shane Vereen to carry the running game. With much uncertainty as to how they will do as the lead backs, especially behind a minimally improved offensive-line, drafting Texas' D'Onta Foreman in the fourth round may pay dividends. Last year, while at Texas, Foreman was second in the nation in total rushing yards, amassing over 2000 yards and 15 touchdowns. Though he has not displayed an exceptional ability to be a pass-catcher, the Giants need not worry. With a three-headed monster split out wide, the defense will have their hands full keeping everyone covered. At six-feet and 233 pounds, Foreman has a prototype build for an every down back.
Round 5, Pick 167: TE, Bucky Hodges, Virginia Tech
With little depth in the tight end free agent market this off season, the Giants resulted to splitting the pass-catching tight end position in two. The Giants were able to snatch h-back Rhett Ellison and veteran wide receiver Brandon Marshall, to round out their offensive attack. Though Eli Manning will already have many options to pass to this coming season, grabbing an athletic pass-catching tight end like Bucky Hodges in the fifth round is undeniably valuable. At 6'6", Hodges has been underappreciated in a deep tight end class. Though Hodges won't get the rookie contract he deserves, the Giants will be able to take advantage of this late round steal in their high-octane passing offense.
Round 6, Pick 207: QB, Josh Dobbs, Tennessee
Time and time again, Coach Ben McAdoo has stressed the importance of having a Quarterback with dual threat capabilities. As an offensive coordinator in Green Bay, he helped develop Aaron Rodgers into one of the best Quarterbacks in NFL History, and the unanimous king of broken, out of the pocket plays. This is all a result of Rodgers ability to run and evade tacklers, only running past the line of scrimmage when its entirely necessary. Since he's taken over in New York, he's had to deal with an entirely different Quarterback. With Eli Manning, McAdoo has had to focus a lot of attention on maximizing the amount of time before the pocket collapses. By drafting Josh Dobbs, McAdoo's playbook will be able to open up. Dobbs ran a 4.64 40-yard dash at this year's combine, and he showed his ability to lead a team in his time with the Volunteers. If the Giants are able to pick up this caliber of a player this late in the draft, it is unlikely they will be able to refuse.
Round 7, Pick 241: DT, D.J Jones, Ole Miss
After losing Johnathan Hankins in Free Agency to the Colts, the Giants will have a nearly impossible time finding a player to make an immediate Hankins-like impact on the D-line. Though they could have spent an earlier pick on a higher profile run-stopper, the Giants have too many other positional gaps to address before making that sacrifice. Luckily, D.J. Jones is a steal in the seventh round. At 6'1" and 319 pounds, Jones will be able to fill gaps much like Hankins frame could. The most impressive part about Jones is his athleticism, despite his incredible size. In this year's combine, he ranked high amongst defensive tackles in vertical jump and broad jump while showing his strength with 25 repetitions on the bench press.