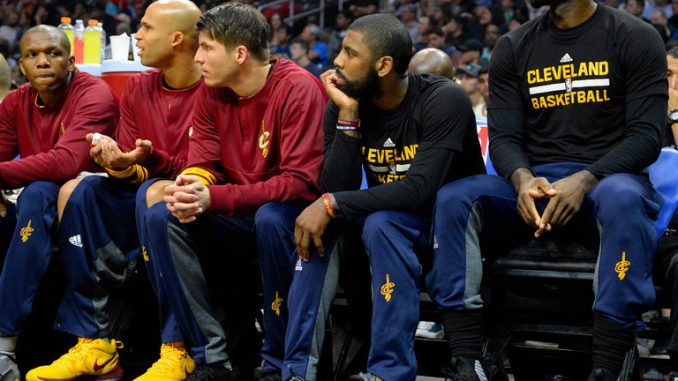 Derek Dimino, Staff Writer |
For some time now, NBA coaches have been resting healthy players in order to keep them fresh during the regular season. Though unintentional, the resting of star players during regular season games to benefit their future production has come at the expense of the fans.
NBA teams have made it so apparent that they'd rather sit players even while they're healthy that NBA commissioner Adam Silver sent out a memo to all teams addressing the obvious problem.
One possible course of action is to fine teams when they rest a perfectly healthy player. NBA teams wouldn't hesitate to cover that cost if the tradeoff is a well-rested star for the next few games.
Teams are well within their right to rest a healthy player. Because of the long 82-game season of intense traveling and extreme physical exertion, missing one game isn't detrimental to the season, and it can drastically improve the stamina and motivation of star players. It can also lessen their chance of injury, which could potentially prevent a good season from turning into a plate of ashes.
Unfortunately for that train of thought, if a team sits its players during games that are supposed to be huge rivalries, the games become less appealing for fans. This may cause fans to lessen their viewership from home, because who wants to watch the Cavaliers play without LeBron James, Kyrie Irving, and Kevin Love? It could even prevent people from buying tickets to future games out of fear they will be wasting their money on a game they won't enjoy as much.
This problem is unique because the teams hold most of the leverage. If Silver fines a team for sitting a healthy starter, the team will joyfully pay the penalty. This has spurred some NBA analysts to propose out-of-the-box ways to make this problem extinct.
Some have suggested getting rid of games on back-to-back days, and also three games in four nights. Though this proposal would give players more time between games to rest, it would lengthen the already long seven-month season, or shorten it by about a dozen games in order to keep it the same length of time.
Another theory proposed would introduce a temporarily disabled list. As stated by Mike Vaccaro of the New York Post, the "miniature disabled list" would allow teams to sit players without penalty, but require the player to sit for three more consecutive games. This potential solution would make coaches and general managers more selective as to who they sit, and when they choose to sit someone healthy.
With the playoffs right around the corner, the resting problem will only amplify. Teams want their play-makers healthy for the games that matter most. For the teams that are already coasting into the playoffs, the remaining regular season games are not those.
Because this problem will unlikely be fixed before this offseason, buyers beware when it comes to regular season tickets for playoff-bound teams.