Rory Murray, Staff Writer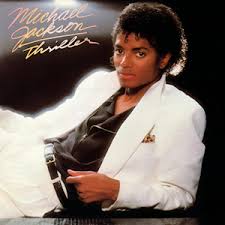 Released nearly 34 years ago, Thriller was the King of Pop's sixth studio album, the best selling album of all time. It was the second of three Michael Jackson's albums produced by Quincy Jones. The album won a record-breaking eight Grammy awards, including Album of the Year. Thriller has sold an estimated 65 million copies worldwide —today it still sells over 100,000 copies a year.
Recording began in April of 1982 and was completed on November 8, 1982. Thriller was produced with a budget of $750,000, equivalent to around $1,842,155 today. Jackson wrote four of the songs on the album: "Wanna Be Startin' Somethin," "The Girl is Mine," "Beat It," and "Billie Jean." To fit the edgier feeling of this album, Jackson abandoned some of his boyish falsetto from his previous releases in favor of a more adult sound for Thriller. The album transcends genres, encompassing funk, rock, post-disco, and pop.
The track "Beat It" helped Jackson connect with rock fans, featuring Steve Lukather of Toto on rhythm guitar and the legendary metal guitarist Eddie Van Halen on the solo. The song's lyrics convey the message that a man doesn't always have to stand and fight. Sometimes it takes more strength to just walk away.
Jackson did not only have rock lovers in mind with this release. Thriller features several dance anthems, including "Wanna Be Startin' Somethin" and "P.Y.T. (Pretty Young Thing)." Several 21st century pop icons have sampled from songs off Thriller, such as in Rihanna's "Please Don't Stop The Music."
The album was a racial breakthrough for Jackson; prior to the massive success of Thriller, he struggled to get his videos played on MTV due to his skin color. Pressure from Walter Yetnikoff, president of CBS Records, helped Michael Jackson get his videos on the air. They began to air "Billie Jean" and "Beat It," both of which were widely successful singles. When the 14-minute music video for "Thriller" was released, MTV aired it twice in an hour!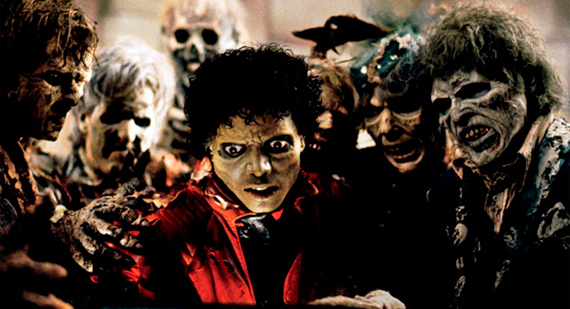 In 2006, the music video for "Thriller" was listed by the Guinness Book of World Records as the "most successful music video" of all time, selling over nine million copies. Additionally, the video for "Thriller" was dubbed by Billboard as number one on the "Top Ten Halloween Songs." In the music video, Jackson and his girlfriend encounter the living dead after seeing a scary movie. He ends up a zombie himself, dancing with elaborate choreography alongside other zombies.
Jackson was determined that he wouldn't be anything besides number one with this album. For postproduction they spent an additional week on each song, remixing them after the initial recording to be absolutely perfect for the King of Pop. As Rolling Stone put it, Jackson had developed a "fully adult sound" on this album, which can be heard in its keyed up tracks.
Thriller certainly is a crowd pleaser that infected the nation in its day, and it continues to do so today. The King of Pop is always worth a listen, so why not take it wayback and throw on Thriller to get you in the Halloween spirit this year?