Paul Benjamin, Staff Writer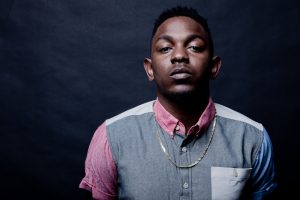 "From a peasant, to a prince, to a motherfucking king," screams Kendrick Lamar on his hit funk song "King Kunta." Lamar's To Pimp a Butterfly is nothing short of a masterpiece. On his third album release, King Kendrick has demonstrated to the world his potential as a thriving poetic black man and wants to be certain his voice is heard within the hustle and bustle of current times. In a short four years, Lamar's discography has included a plethora of hits, and his gifted musical touch shows no sign of letting up.
Before To Pimp a Butterfly, Kendrick's status as one of the top artists in all of music still resided. Now, he's asserted his dominance with this mammoth album, earning praise from across the world in only a short month. Reviews from various sources give the album no less than a 9/10, even Metacritic gave it a 97/100, a feat almost impossible to attain from the highly critical media curator.
This isn't a review of the album however, this is to discuss how much of an impact a true virtuoso has made within such a short amount of time.
If you don't listen to Kendrick Lamar's music, now is a perfect opportunity to do so. His beats and lyricism are pure genius, uniquely made to single himself out of the "pop/hip-hop" trend, prevalent in many other artists' music today. Lamar grew up in the gritty streets of Compton, CA, a ghetto where gang violence is a major problem. He is one of the few to make it out of the ghetto with success and wants his story to be heard. His previous album, good kid, m.A.A.d. city, is the story of how he made it out of the ghetto and into the limelight, and To Pimp a Butterfly discusses his emotions, qualms, rage, sympathy and experiences since he's been at the top of the rap game. One issue he tackles on the song "Institutionalized" is how he took his friend from the ghetto to an award show littered with wealthy celebrities. He speaks as his friend, saying that these people have too much money and power while his neighbors are starving, poor and living inhumanely. The friend wants to steal from these wealthy people and Lamar comes to realize what he has become, feeling he's betrayed his roots.
Another issue prevalent on the album is how Lamar is struggling to not give into the flashy lifestyle of celebrity. On the interlude "For Sale?" he introduces the character named Lucy, a nickname for Lucifer, the devil. Once again, he speaks as this character who is trying to persuade Lamar to give into the celebrity lifestyle and forget about his past struggles.
He battles the demons he has come to face within his "pimped out" lifestyle. Throughout the album, he is being torn between rich and poor, power and greed, and elaborately explains all of the struggles he faces with every ingenious lyric. Many other issues are dealt with throughout the 16 song tracklist.
To Pimp A Butterfly could have just been another good kid, m.A.A.d. city, where he made a lot of hit songs that were also unique to his style. This would have been completely fine, but Lamar looked past wanting popularity and instead vied for solidification as a genre-changing artist. He took it one step further by incorporating the styles of jazz, blues, funk, bop and swing, and these are only just a few of the many varying genres heard on the album. The sheer genius Lamar brought forth while in the studio could not have been more perfect and could not have come at a better time.
Only truly complex forms of art are taught at the university level. For example, I'm currently in a Shakespeare class. But because of how intricate, emotional and inspirational Lamar's albums are, he has managed to inspire college courses based off his work in a mere three years.
In 2014, Professor Adam Diehl began a course which analyzes good kid, m.A.A.d. city at Georgia Regents University. The course also includes readings from the poet James Joyce, as well as an in-depth look at the film Boyz N the Hood.
Professor Brian Mooney began teaching To Pimp a Butterfly as soon as he could. He incorporated the album with the unit he was currently teaching, which discussed the novel "The Bluest Eye." This novel is about the inner turmoil that comes about in the daily lives of the main characters. The main idea is oppression by the "white man" who holds higher power in our society. This parallels one of the themes of To Pimp a Butterfly, which is why Mooney decided to begin teaching this album.
Artistry is at an all-time high in today's society, as increasing numbers of people are able to freely create and express their ideas with the push of a button. But many are also very poor, even in America, and are not afforded the opportunity to express their world to know their creativity and intentions. If Lamar had not left Compton, the world may not have ever been blessed with his intricate and elaborate songs. Kendrick is living proof that a will to do something can take you a long way, just as long as you are willing to put in the work.
Kendrick Lamar has forever cemented his name in the rap game, as well as the entirety of black culture. To Pimp a Butterfly can immediately be considered a poetic, musical work of art upon an initial listening. People should start noticing the advantages they have to exert their creativeness because a black man who started with almost nothing is at present, arguably the voice of a generation.