Hannah Griesel, Staff Writer
In 2011, FX premiered the first season of their new anthology series. "American Horror Story: Murder House" followed new homeowners and their daughter, adjusting to living in a house with a rich and violent history that refused to leave them alone. "American Horror Story: Asylum" premiered in 2012 with a completely separate storyline and batch of characters, although many of the actors were re-casted. The second season was set in an insane asylum in 1964 and took more of a shock-horror approach.
The third season, "American Horror Story: Coven" premiered last October and attracted even more viewers by adding well-known actors into the mix. Joining favorites Jessica Lange, Evan Peterson and Taissa Farmiga, were Kathy Bates, Angela Bassett and Emma Roberts. The premiere attracted 5.54 million viewers, and went on to pull an average of four million per episode, almost doubling the previous season. "Coven" took place in present day New Orleans and focused on a group of witches experimenting with their powers and dealing with long-term rivalries, a selfish Supreme and their biggest threat: each other.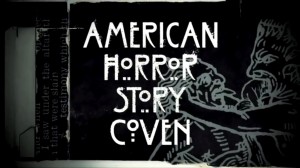 One of the season's major flaws was the inconsistency of the witches' powers. They appeared to be neatly assigned in the premiere–Zoe, the black widow, telekinetic Madison and Queenie, the human voo-doo doll. As the season continued however, the witches seemed to be constantly gaining powers with little to no explanation. This gave the show the ability to make anything happen, and for some viewers it created less of an emotional appeal because almost any action could be undone if the writers needed it to be.
Secondly, despite strong female themes, multiple times characters' powers were nonexistent while in a physical struggle with a male. Also, the season made a confusing stance on racism. Delphine LaLaurie (Bates) was a ruthless racist, cursed with immortality in the 1800s. During the show, she was effectively resurrected and forced to be a slave for an African American character. Yet, while she seemed to be making progress when getting teary-eyed from watching footage of civil rights speeches, just a couple episodes later, she returned to torturing African American men. Another critique, in Louis Peitzman's article for BuzzFeed, "Where 'American Horror Story: Coven' Went Wrong," was that the show bit off more than it could chew by opening up more storylines than they had time to divulge into.
However, there were many who were willing to forgive the show for being a bit overambitious. Co-creator Ryan Murphy pinpointed the season's appeal as "glamour, comedy, darkness and diversity" in an interview with Huffington Post Canada. The constant action is a bit of a critique but it made for very few dull moments and a season that was hard to turn away from. Jeff Jensen's Entertainment Weekly review highlighted many of the flaws, but he still noted that he remains "deeply in awe of the sheer creativity of the 'American Horror Story' enterprise." He also admired their use of the theme of power throughout the season.
If the next season follows suit, it should be due out this October. Murphy revealed that for Season Four, they're heading back to the 1950s. Further information should be released within the next few months.