Dan Ainspan, Contributing Writer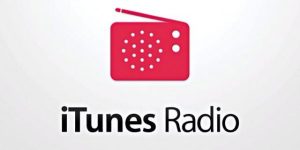 An in-depth review of Apple's new streaming music service, plus a look at how it could impact future music sales
Apple recently released its new mobile operating system, iOS 7, on September 18. Along with a complete design overhaul and an addition of over 200 new features, Apple finally managed to enter the music streaming game with its own Pandora-like service, dubbed "iTunes Radio." Originally announced at its annual WWDC event earlier in June, iTunes Radio has now been officially released to the public, bringing consumers yet another service to choose from in the highly congested music streaming business. Services like Pandora, Last.fm, Slacker, Spotify, Rdio, Xbox Music, Google Play Music, and now Apple are all fighting for a thin slice of the pie. What does iTunes Radio offer that others do not, and more importantly, what does this new service mean for the future of music and consumption? Let's dive in:
 Access
The first and most obvious place to start would be how to access iTunes Radio. Unlike services such as Pandora and Rdio, which have separate downloadable apps for iOS/android and standalone websites for consumers, iTunes Radio is actually baked right into iOS 7. Once in the music app, simply tap on the new iTunes Radio icon down on the left and you're in. This is a huge selling point for Apple. In fact, iTunes Radio is the first online radio service built into millions of devices already in wide circulation. How many friends do you know own an Apple device? Exactly. This was a genius marketing decision on Apple's part. This means anyone who decides to upgrade to iOS 7 will automatically receive iTunes Radio, whether they want it or not. Its right there, built secretly into the music app (iTunes Radio is also available in the updated iTunes software for Mac/PC). The way Apple has unified its pre-existing music app with its new streaming service is not only aesthetically appealing, but it makes sense. Users don't have to worry about switching apps just to start a radio station. All of their music, including content purchased through the iTunes store, and yet-to-be discovered music through streaming, is all in one, easily accessible place. It will be very tough for the streaming giant to compete with that kind of visibility and ease of access, especially on the increasing use of mobile platforms. Specifically, Pandora reports a user base of roughly 200 million people, which trumps fellow streaming services such as Spotify (only 24 million). However, that is only a little over a third of Apple's massive 575 million iTunes users according to technologyadvice.com.
 Pricing and Limitations
For those unfamiliar with music streaming services, iTunes Radio will operate in a similar fashion to companies like Pandora and Rdio, in that it will play internet radio stations based on any artist, song, genre, or a combination of the three. Unlike Spotify, an on-demand service where users simply select whichever song they wish, iTunes Radio and Pandora bring the music to you, relying on heavily curated stations. iTunes radio is free with ads, but consumers can enable ad-free streaming with a $25/year subscription to iTunes Match. Users are also able to skip six songs per hour, per station. Once in the app, you can create a new station based on any artist, genre, or song. Apple has also included an array of pre-programmed featured stations, including iTunes Top 100: Alternative, Pure Pop, and The Beatles Radio. After a few minutes of experimenting and creating my own personalized stations, I can say that iTunes Radio did a fairly good job at selecting new music based on the artist or genre I had selected. It seems Apple has also paired up with a slew of powerful sponsors, including McDonald's, Nissan, Pepsi and Procter & Gamble, perhaps for future sponsored stations and other marketing efforts. This is all nice, but I would say Pandora still wins in the number of genre-based stations and playlists that are currently available, as they have almost 10 years of experience constructing complex algorithms with their Music Genome Project. However, you can bet to see more from Apple in the near future.
Content
One major difference between Apple's iTunes Radio and so many other streaming services such as Pandora is that Pandora operates under the laws and guidelines for Internet radio. This means that Pandora is free to play any music that it likes, as long as it pays the standard Internet radio royalty fees per stream that are collected by Performing Rights Organizations; namely ASCAP, BMI, and SESAC. Apple, however, has struck deals with all three major labels; SONY, Warner, and Universal Music, which means they will have access to millions of songs on their respective catalogs, along with music already on the iTunes store. Apple also claims that iTunes Radio will be offering exclusive content, such as album releases and studio sessions that could make their way onto the service before they come out in stores. This is perhaps a small attempt by Apple to differentiate their service form rival competitors. It also appears that iTunes Radio will be available wherever iTunes operates, in over 100 countries, while Pandora currently only reaches the U.S., Australia, and New Zealand, according to pbs.org.
Features
One of the more intriguing features of iTunes Radio is the level of control over how a song suggestion algorithm selects its next tune, a feature that could attract many curious Pandora users. Apple provides slider settings that can be set to play just "hits" or actively seek out songs you've likely never heard before. Users also have the option to "play more like this," "never play this song," or add it to their iTunes wish list. The fact that iTunes Radio is built directly into iOS 7 gives it some additional advantages. You can use it with Siri to call up your favorite station, or to hear music similar to your favorite artist. Deep integration with iTunes also makes it incredibly easy to purchase any song you might fall for; just tap the price in the right hand corner. You can also easily share information about a particular station you've created by tapping the "Share Station" button. This gives you the option to share via message, email, Twitter, and Facebook, as well as a simple URL link to copy.
Competition: Should Pandora Be Worried?
All in all, iTunes Radio is a fairly standard and simplified streaming service, similar to what is currently on the market. However, like Apple is so commonly known for, they tend to play the waiting game and release more derivative products or innovative services that have mass appeal to the mainstream consumer. Will it be enough for loyal Pandora users to make the switch? No, I think Pandora will still retain a majority of the market share, at least for now. They've been in the streaming business for too long for a new service like Apple's to squash their thunder. One thing that is for sure, however, is that competition is good for the industry. It's good for consumers and ultimately the companies who wish to last. It forces them to innovate, to constantly strive for something better. Pandora may be on top now, but if they don't address the competition in a way that's favorable for consumers, newer services like iTunes Radio could take over.
It is also important to note that iTunes Radio and other services like Pandora, although very similar in content, have two somewhat different philosophies. Although both services are aimed at the discovery of music, Apple is intent on getting consumers to buy more music. It is evident throughout the app (iTunes wish lists, easily accessible purchase buttons and links to iTunes store). Pandora, on the other hand, has no financial obligations to bear for the labels and corporate sponsors. Its goal is to keep you glued as a listener. Pandora sells the ads and subscriptions and leaves the purchasing of music to companies like Apple and Amazon.
The Big Picture
Like other music streaming services already out there, Pandora should be excited, at first, then perhaps a little concerned, for they will have to keep advancing if they wish to remain on top. Fortunately for them, Apple's mainstream appeal and success within the music business will only heighten the need for music streaming in consumers' eyes. Mainly, if Apple now has a streaming service, then it must be relevant. (Maybe I should check this streaming thing out?) This awareness for the average consumer is incredibly important, and for Pandora, they can leverage their experience and popularity to attract even more potential users.
For Apple, just how they created such an impact with the CD, the iPod, and the sale of digital music through iTunes, they have the potential to "re-invent" the way we consume music through streaming. The theory is, that if more and more people were streaming music for free and discovering a mass amount of new music that is enjoyable to them, then perhaps they would slowly ease into purchasing that new music and supporting the artists, which in turn would help revive the marketplace into a more lucrative and rewarding business, especially for the musicians. That's the hope. According to a mid-year report published by Nielsen SoundScan and Billboard, audio and video music streams were up a staggering 24% to 50.9 billion from last year, while digital sales fell 2.4% according to buzzfeed.com. Apple is trying to take a slice of the ever-expanding streaming business, while hopefully increasing its digital music sales along the way.
Will iTunes Radio prove to be the new way we discover and purchase music, and will it lead to an overall increase of music sales and consumption? Unfortunately, only time will tell, but I certainly do hope so. For more information on iTunes Radio you can visit Apple's website at http://www.apple.com/itunes/itunes-radio/.