Justin Lovell, Sports Editor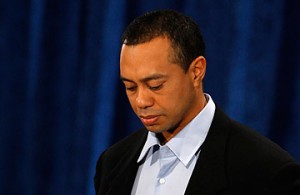 Tiger Woods – Woods had one of the most publicized scandals of all time back in 2010, when it was discovered that he had been cheating on his wife with numerous women. Following these revelations, he took an indefinite leave of absence from golf to try to fix his marriage but it wasn't to be fixed. Woods and his wife, Elin Nordegren, divorced in August 2010. In addition to losing his wife, Woods lost virtually all of his endorsements and his performance on tour suffered. He fell to 58th in the world rankings in November 2011, playing the worst golf of his professional career. However, Woods has finally been able to turn it around and returned to number one overall last month.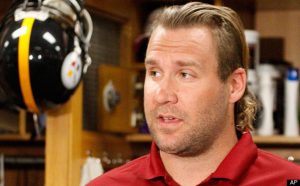 Ben Roethlisberger – Roethlisberger is one of the most successful quarterbacks ever in NFL history, making three Super Bowl's and winning two of them. However, he has been linked to sex scandals on two different occasions, one in 2008 and again in 2010, the latter lead to a four game suspension that season. The charges that stemmed from both events were dropped and oddly enough, both seasons in which these occurred were Super Bowl seasons, one win and one loss. It goes to show that not all athletes are affected by these scandals.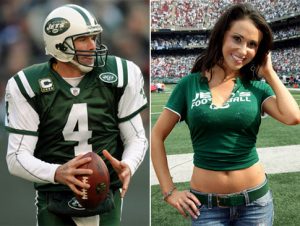 Brett Favre – In 2008 Favre was traded to the New York Jets in hopes of becoming the team's savior. It turned out that he was interested in something else, and that was Jenn Sterger. Sterger was the game day host for the Jets during the 2008 season and Favre took a liking to her. In fact, he sent her inappropriate texts and voicemails, before it finally culminated in him sending her a picture of his genitals. Favre faced no real legal issues but the NFL did fine him $50,000. He helped lead the Jets to an 8-3 start but they faulted over the last part of the season and finished 9-7, in addition to missing the playoffs.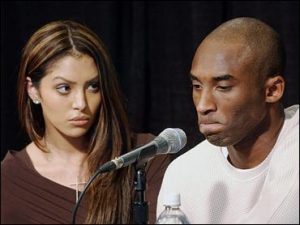 Kobe Bryant – Bryant is widely regarded as one of the best players in NBA history and Michael Jordan has come out and said he is the closest thing to him, but Bryant wasn't immune to scandal. In 2003, in a Colorado hotel, he was accused of raping a 19-year-old worker. Bryant admitted to having an affair with the women but claimed he did not rape her. Charges were later dropped but Bryant's image suffered as his endorsements were terminated and his jersey sales plummeted. However, he has been able to turn his career around, switching his jersey number from 8 to 24 and winning an MVP and two more NBA titles.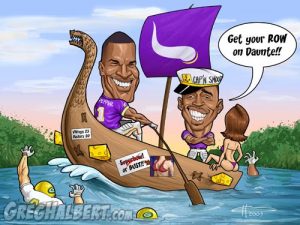 2005 Minnesota Vikings – This is by far the most interesting and ridiculous of all the sports sex scandals. The 2005 Vikings started the season 1-3 and on their bye week in October, instead of practicing, they took a boat sex cruise ride. 17 players participated in this, including Daunte Culpepper and Fred Smoot, who helped organize it. When the rented boat was returned, the cleaning crew found used condoms, K-Y jelly, Handi wipes and sex toy wrappers littering it. As the scandal came to light and more details came out, it resulted in most of the players being fined or having to complete community service. As the season progressed, it seemed to have a positive effect on the team, as they were able to finish 9-7, even though they missed the playoffs. Regardless, this stands as one of the most bizarre stories out there.