Richie Feathers, Staff Writer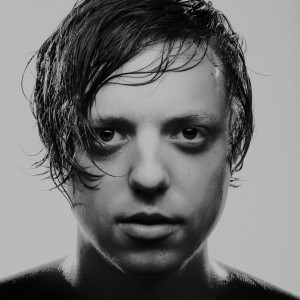 Referring to dance as our "primal response to music," Los Angeles-based newcomer Robert DeLong is just the innovative DJ that dance music needed but didn't know it was looking for. Already gaining recognition as a '2013 Artist To Watch' by top sources like MTV, Billboard and Vibe, the 26-year-old's singular brand of electro-pop dance music combines unforgettable hooks with the insight of a singer/songwriter. What's even more impressive is that DeLong wrote, produced, mixed and performed his entire debut "Just Movement" by himself. The album is filled with club-ready jams that aim in equal parts for your mind and the dance floor. Lead single "Global Concepts" is as much an effective ode to making an impact as it is an inescapable dance hit. "Just Movement" is also littered with traces of world music throughout much of its runtime.
With examples like the lead single's tribal breakdown and "Complex By Degree"'s Middle Eastern-infused conclusion—the latter of which is preceded by a driving techno groove and glitchy dubstep drops—it's no wonder that DeLong lists "Sgt. Pepper's" as a major influence. But the most striking aspect of this debut is the introspection that he brings to each song. The elegant, stream-of-consciousness lyricism of "Few Years Make" sees DeLong rapidly recalling such past experiences like drunken mistakes, relationship regrets and a childhood accident before a welcomed acoustic guitar accompanies his realization that even a few years can make a big difference.
Elsewhere, "Religious Views" is electronica built with sputtering video game sounds and structured around the repetition of the single line "Be not afraid / It's just a game," while "Complex By Degree" is a celebration of being a flawed human being. Yet "Survival of the Fittest" is the most notable track as DeLong comments on politics, religion, the environment and society over a spitting, harsh dubstep groove that packs a punch even when it quiets down halfway through.
As a whole though, "Just Movement" is a wonderful piece of work. Moving smoothly from one idea to the next, all of the tracks bounce off each other effectively to create a truly cohesive listening experience. And moving from a soaring pop groove to the gorgeous piano conclusion, the staggering "Basically, I" closes the album perfectly as DeLong repeats specific lyrics from previous songs and repeatedly sings "basically, I want to know / where we're going." While he may be referring to his own future and the future of his listeners, perhaps he's also questioning the future of dance music.
Indeed, proving he has a keen ear for incomparable hooks and a lyrical voice of his own, DeLong's "Just Movement" is certainly a fresh take on the current state of the genre. And so when he asks his final question of "Does this change how you feel," whether playing it as late night entertainment or early morning reflection, it only takes one listen to answer with an unwavering "yes."
Key Tracks: "Basically, I," "Global Concepts," "Complex By Degree"
Grade: B+