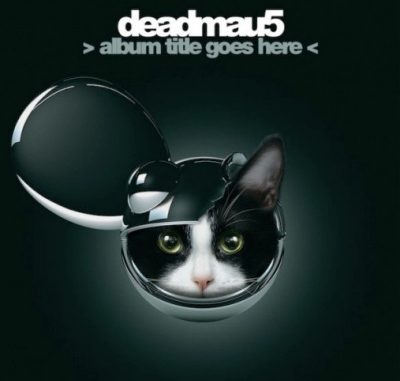 Sara Buturla, Contributing Writer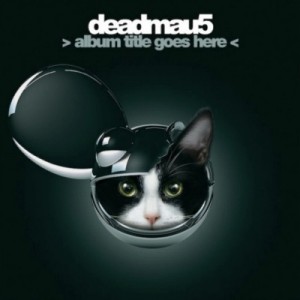 Anyone who knows a little about Electric Dance Music will know or at least be familiar with the name Deadmau5. Joel Zimmerman, otherwise known as Deadmau5, made it big with his 2010 album titled, "4×4=12" which allowed for EDM to enter the mainstream. With his new album, "Album Title Goes Here," he continues to experiment with different sounds, giving his fans a new taste of his brain.
The album starts off in full force with "Superliminal," a track mashed up of distorted bass lines, giving off a dangerous, yet inviting feel at the same time. The track is a little over six minutes, all of which continuously builds up the bass to almost nothing at the end. Although you expect a little extra something at the end that never comes, the Mau5 still leaves you wanting more. With that being said, "Superliminal" is a good choice to begin the album with, creating curiosity on what's to come.
Next up, Deadmau5 throws in a collaboration with Wolfgang Gartner, another EDM DJ. "Channel 42" right away brings a new sound to the album, brightening it up with a want-to-dance persona.
Batting cleanup, a track titled "The Veldt" brings everything a true DeadMau5 fan has been waiting for. The track features Chris James, from the band Stateless. It is filled with a happy synth and constant drums, all in combination with Chris James' soft yet joyful voice to bring you the total package. One can not listen to this and not think two things. First being, this is what we've come to expect from the talented DJ. Second, you cannot think negatively from this sound.
"Fn Pig" which is next up, instantly touches upon Deadmau5's notorious chord progression. It starts off with an increasing sound and number of string instruments leading to the take over of synth. This song is filled with EDM rhythm.
First reaction to "Professional Griefers" is that this could be played on the radio. The track features Gerard Way, lead singer of My Chemical Romance, which helps to bring more of a rock feel to the album while still staying true to the electronic beats. "Take Care of the Proper Paperwork" is filled with deep bass and invigorating static which also possesses an instrumental rock feel at times.
Next is a track that most Deadmau5 fans are aware of, "Maths." This track has surfaced on Youtube for months. "Maths" is a track filled with robotic bits tied to electric music. It's a song that's listener friendly.
One thing's for sure, Deadmau5 does an excellent job at keeping his listeners attention throughout the album with a mix of different sounds. "There Might be Coffee" grasps your attention with a soft melody that intertwines an instrumental electronic beat that you'll never grow tired of for the song's duration of seven minutes.
With a track like "Closer," it is obvious Deadmau5 knows how to play around with numerous sounds and make them fit perfectly with one another. With small chord progressions, this track leads the listener to a relaxed atmosphere, completely changing the mood. "October" is another example of the use of relaxed instrumentals.
"Sleepless" is an interesting track, as it changes the total mood of "Album Titles Goes Here" by straying away from the jumpy electronic beats and moves on to percussion and instrumentals. It is a completely experimental track for this album, which might leave some to be on the fence with this track.
Overall, Deadmau5's album "Album Title Goes Here" provides the crave to fans who have been awaiting the album. It's filled with his notorious chord progressions and experimental tracks that fans have come to love. Some may say the only thing the album is lacking is the mainstream invitation, though others may say that's what sets Deadmau5 aside from the rest.