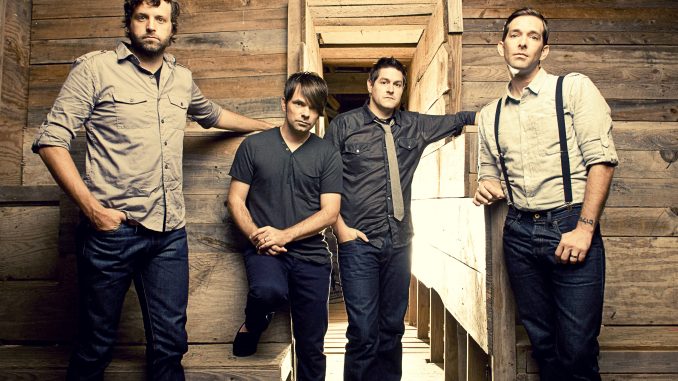 Alex Fredkin, Arts Editor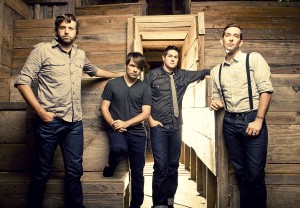 I interviewed Charlie, the keyboardist for the Grammy Award-winning rock band Jars of Clay, on October 3 to talk about their Saturday gig on SUCO's campus and their new tour. I also learned a bit about the band and the writing process. Below are some questions from the interview.
State Times: So how's the tour going? What are the dates for that?
Charlie Lowell: We are doing about ten dates in a row. We'll start in Virginia, and then make our way up to Boston and New Jersey, and then come back around and be home for a few weeks. We are trying to finish up a record so we'll do that in the back half of October and then move in to Holiday-mode, and do a handful of Christmas shows in late November and December.
ST: Okay cool, I was going to ask about that, I saw you are writing a new album, how's that going? And what's that going to be called?
CL: We don't know yet [laughs], it's about 80 percent recorded, all of the songs have been recorded over the last year or so. We are working with a great producer that we are crazy about right now, named Tucker Martine; he lives out in Portland, Oregon. So we've spent most of the summer out there. It'll hopefully be done in December, and we are almost to that point where we can figure out what the singles are and what we are going to call it. It'll be out in the spring.
ST: You guys have a lot of material, you have had over ten albums since your debut in 1995 and that doesn't even include compilation and live albums. I'm curious, do you find it harder as the band gets older to write new material? What continues to motivate you guys in your songwriting process?
CL: It is funny, each time we come around to the creation process we say "We've said a lot of things over the years, do we still have something to say?" We see the creation process as sort of finding us. We don't go into it with much of an agenda. We kind of just show up and let it be mysterious and let it be organic. We try to share what's been going on with the four of us in our lives, and what we want to say and address.
ST: I've noticed you guys have had the same lineup since the band's inception. That is a difficult thing to do; many bands have not lasted as long as you guys have because of band tensions and things. How have you managed to stay civil and friends for such a long time?
CL: That's a great question; it's been a real ride. We have been around for 18 years now. We have a joke that we break up in every record. There is this moment of tension, and it seems like we have different visions. We kind of spill it all out and go, we don't have to do this, and we can walk away if we want. It's not a simple decision, but we have to at least be able to see that as an option. So far we have been able to push through the tension and lean on each other. We realize that what we do together is a special thing and somehow it's bigger than what we can do by ourselves. There's a real mysterious beauty to it that keeps us coming back, even though some days it can seem like an uphill battle.
ST: Okay, well I want to change topics a bit, and talk about your project Blood:Water Mission, which is a non-profit organization created in order to raise money and awareness for Aids and poverty in Africa. So can you talk about that a little bit for me?
CL: Yeah, well Blood:Water has been around for about eight years now. At about the ten year mark of the band we started hearing about Aids and we started hearing about developing countries where there was no safe water or a struggle to reach safe water. We were told by a couple people to go and see it for ourselves. And we really believe that music does well when it partners with a cause. It's about more than just singing things that make us feel good, it's about really entering into the hardship and the reality of life. That led to Blood:Water over the years, and finding this voice, that music can be a voice for people that don't have one.
ST: I saw you've partnered with over 1000 communities in Africa, and helped provide water for over 700,000 people there in over 13 countries. That's a far-reaching movement you have, that's really great.
CL: Thanks. That's from our 1000 Wells project, which comes from this equation that one U.S dollar can provide water for one African for one year. There are new campaigns that are equally engaging and people can learn about those by visiting our website at bloodwatermission.com
ST: That's amazing. Alright well is there anything you want to add really quickly as we wrap up?
CL: Just that we don't make it to Upstate New York very often, I'm actually from the Rochester area. I'll have Aunts and Uncles that will be at the show. It's a treat when we make it to that region, so we're excited to be there.
ST: Cool, and we are excited to have you.