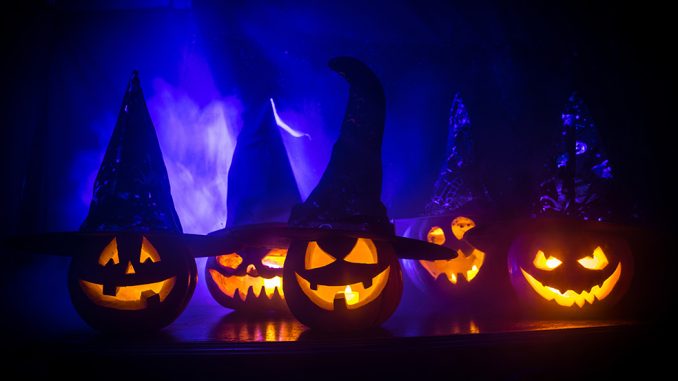 Brandon Clack, Staff Writer
It's one of the best times of the year! For many people, it's hard to find a costume to wear for many reasons. Maybe some want to be different, some want to get an affordable costume, or some just didn't even think of Halloween until the time comes. And for that reason, here's a list of good costume ideas for Halloween this year.
Starting with mens' costumes…
'Luffy' from One Piece
The new, popular live-action show based off a popular anime series titled with the same name, has taken Netflix and the internet by storm. You can dress as the future Pirate King, by ordering this straw hat here ($14.99)! If you don't have a red jacket or vest, you could order one here ($8.99). For the bottoms, you could get away with a medium-to-dark-washed pair of jeans. If you really want to look like Luffy or pay tribute to the original anime, you could also add an X to your chest!
'Danny Fenton' from Danny Phantom
If you grew up watching a lot of cartoons, you definitely watched Danny Phantom. Having the ability to switch between a human and a ghost, Danny fights evil ghosts and slays them quite often.
This look entails wearing a black shirt, black pants, white shoes with long white gloves, and a white belt. If you want to buy the shirt, you can buy it here on Amazon for $22.99! You could also get the white gloves for $11.99 on Amazon. If you want to be more creative, you could also paint the Danny Phantom logo on a basic black t-shirt. If you want to purchase the full costume, it's being sold on Amazon for a price range of $39.98-$48.99, but that depends on the size.
'Carmy' from The Bear
Those of you who have Hulu, have probably noticed Lip from Shameless on a new show called The Bear. To complete this look, it's very simple… All you need is a basic white t-shirt, a navy-blue apron, and navy-blue sweatpants. If you need to find a navy-blue apron, you can for $14.99 on Amazon. You can also find matching sweatpants here if you need.
And finishing with womens costumes…
Ice Spice
Ice Spice, the new "Princess of Rap", is a perfect costume to wear for this upcoming Halloween. You can look just like her for this Halloween and prove that that Boy is a liar!
To get Ice Spice's signature hairdo, you can buy the ginger wig here on Amazon for $19.99! You could get the cream-colored jumpsuit from her Boy's a Liar, pt. 2 video with PinkPantheress for $34.99 on Amazon. While you may not be able to find her signature chain, you can find a matching cream colored handbag for $17.99 on Amazon.
'Nina' from Black Swan
Nina from the movie, Black Swan, loses her mind as she fights to perfect the role of the Black Swan. While dealing with competition, misogyny, and insecurity regarding the unwinding of her mind, Nina fully becomes the part she's playing: The Black Swan.
To fulfill this look, one should use black eyeliner and eyeshadow and wear a dark red lipstick. One could get this black mini dress for $19.99 on Amazon. You could also get this pair of black feathered wings for $15.99! To complete this look, you can get the signature black crown for $8.99 and a pair of black gloves to go with them for $9.99 on Amazon.
'Carrie White' from Carrie
At Carrie White's prom, they all laughed and made fun of her. They poured pig's blood on her after she became prom queen and made fun of her all through high school. But on Halloween, no one's going to laugh at you in this costume.
To dress as Carrie for this Halloween, you could get this $11.99 mini dress on Amazon, with silver crown that costs $9.80! To complete this look, you're going to want to get a ton of pig's blood and dump it over yourself. And if that is too much, you could get a pint of fake blood for $8.99 on Amazon to save yourself that trouble.