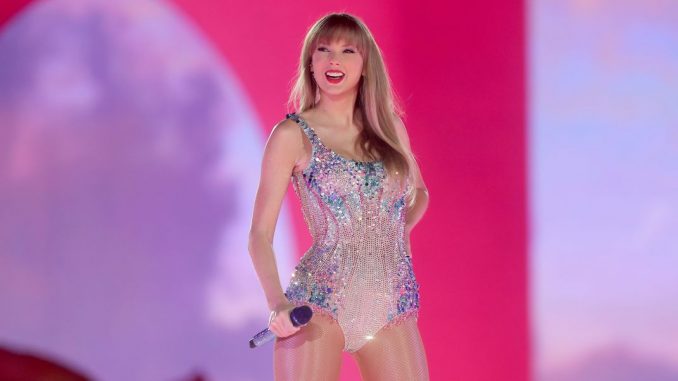 Christopher Milazzo, Staff Writer |
Imagine this. It's 2006, you're listening to the radio, and you hear for the first time "Teardrops on My Guitar" by a singer called Taylor Swift. No one has ever heard of her before, and it seems to just be another song on the radio. Taylor Swift later turned out to be not just another singer. She took the world by storm when she released her single "Love Story". The song exploded and the whole world became obsessed with her. She was doing world tours, selling out football stadiums, and winning awards left and right. At this point, it was easy to tell that she wouldn't be going anywhere anytime soon.
She continued releasing albums every two years, and every time something was released, the world exploded. By the time she was 25, she had two albums that debuted with over a million units. Then, she released her fifth album, 1989, the album that elevated her career. She had three number-one hits that left a big impact on audiences everywhere. You could not escape her music if you wanted to. She was on top of the world. But then, Kanye West came into the equation, and she suddenly wasn't on top. West came out with a song called "Famous"and, in the song, he rapped about how he made Taylor Swift famous after he interrupted her acceptance speech at the 2009 MTV Music Video Awards. When the song came out, Swift was quick to deny this and said West did not get her permission to release the song. It was all fine till West's wife at the time, Kim Kardashian, uploaded videos of the phone call between Swift and West which was edited to look like Swift approved everything and she was doing this all for attention.
This impacted her career very hard, and she was the main topic of discussion everywhere. People flooded her comments section on social media and was suddenly the most hated person in the world. This negativity fueled Swift and it inspired her sixth album Reputation. On the album, she spoke out against all the negativity she received and how it impacted her personal life. After the album was released, everyone was back on her side, and she was on top of the world yet again. She completely switched the narrative everyone had of her. I personally believe that Reputation was the album that saved her career and skyrocketed her into the major artist we know today. With that album, cemented herself as someone you don't mess with. One reason why she's at the top is because of her relatability and personal songwriting. Her music was always personal and felt like she was speaking right to you. After Reputation, she went on to release six more albums, the most recent being Midnights, released in 2022. After it was released, she became the first artist in history to occupy the entire top ten on the chart. It debuted on Spotify with nearly 185 million streams, and she told the highest vinyl sales in history.
She later announced her highly anticipated tour, "The Eras Tour", which is a journey through all the different eras of her career. I consider it a celebration of her career and all the things she's achieved. She has had the biggest impact on audiences everywhere since 2006. She is always relevant in the media whether she has released music. She's at such a career high that she doesn't need to release music to remain current. Taylor Swift is the most impactful artist of our generation and she's going to remain like that for a long time coming.