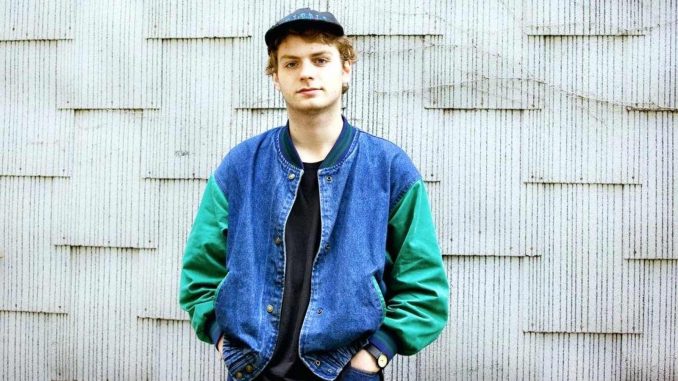 Christopher Milazzo, Staff Writer |
In April 2023, Mac DeMarco surprise-released a nine-hour-long album called One Wayne G. Mac DeMarco, he is an alternative and indie rock artist who has been releasing music since 2012. His most notable song is "Chamber of Reflection", which has over 500 million streams on Spotify. He is an artist that helped popularize alternative music and helped with its resurgence in recent years. The biggest surprise of all was that there are 199 songs on the album, with most of the songs not evening having names. All the songs are titled with numbers that represent the date when it was created and no actual title.
The only songs that feature a title are songs that DeMarco sings on, like the tracks "20200816 Proud True Toyota" and "20191010 No Doubt About It". The track creation dates range from May 2018 to January 2023. While it might be surprising that he released an almost 200-song album, DeMarco released another album titled Five Easy Hot Dogs in January. He is not prone to releasing albums this long. While I'm not the biggest fan of his music, I was intrigued by the thought of listening to an album this long. I wanted to know if it was worth listening to, and maybe I'd be surprised by some of the songs on the album. I didn't listen in order as it didn't seem to try and tell a story, as most albums do.
The first song I listened to was titled "20200327", and it consisted of backtrack music with no lyrical elements at all. It was a nice song, but it kind of felt like nothing at all. I wasn't enjoying what it had to offer. I continued with the album, and it was more and more songs like the last one, a song with just music and no lyrics. I started to grow frustrated as I wanted to hear something that meant something and not just background music. Eventually, I reached some of the few tracks that featured vocals. I have to say, I was not impressed with what I heard. A lot of the tracks just felt like throwaway songs that DeMarco didn't want to place on an album that came previously. I felt like a lot of the tracks didn't make sense. But I think that was the purpose of this release. All the songs that didn't necessarily have a home were able to have a home with this. One song I was impressed with though was "20200820 Turn My TV On". For some reason, it feels like going home for the first time in a long time and instantly feeling that warmth of being in a familiar spot. I listened through the entire album, and it left me feeling like I just wasted hours of my life. I can understand the vision of this project, but it just wasn't meant for me. I would rate One Wayne G a 5/10.