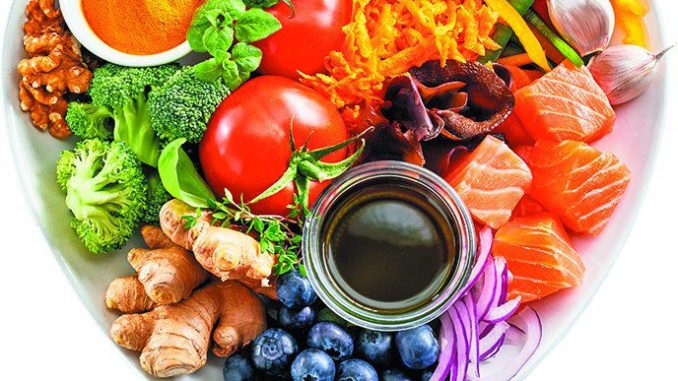 Lara Murray-Sterzel, Staff Writer |
After our spring semester's Club Expo, students have been jumping from club to club to get involved this year. One of the best clubs to get involved in surrounds not only nutrition but physical health. Nutrition For Performance thrives to enhance athletic performance and to an extent the student's by learning about dietetics, resources, and the body. With sports starting up again this semester, the club finds it important to provide guidance to athletes on the field so they can stay focused and maintain a working body before the games.
On Tuesday, Feb. 7, the Nutrition for Performance had their first meeting at HECO 105, welcoming a packed classroom of eager students. Whether you're a Dietetics major or not, all are invited to attend their meetings. The meeting was hosted by current club members, their president Denny, their vice-president Gianna, their treasurer Hunter, and their secretary Madison. It was a brief but informative meeting, starting off first by discussing what their club's focus is. Denny said their mission statement is to empower and educate student-athletes through campus events, fundraisers, and group assignments. Their group assignments are when they really work with our athletics. It's a time when their president reaches out to coaches from specific sports and asks if a few members can work with the athletes. These current athletes would be involved in swimming, track, and softball. Once coaches agree, members are put to work. In a way they become a second coach to athletes, providing them with the guidance to a healthy and active lifestyle.
But to be considered an official member it'll take work. To be an active member you'll have to obtain seven points by coming to the meetings to conduct mini-lectures, plan events, and more. All of this leading up to one or two mandatory events in the club which are yet to be announced. Something Nutrition for Performance is working on now are preparations for tabling events. Tabling events will be promoting the club and its research. They're also a way of gaining the club's graduation cords. At this table there will be healthy baked goods and pre-post workout snacks with drinks. The club also wants to include interactive games, informational handouts, and hosting a few cooking classes. With this Nutrition for Performance looks to get students excited about the club's goals. Nutrition For Performance club members strongly encourage anyone with ideas to share with them at their meetings. Even if you're a part of another club, Nutrition for Performance looks to collaborate and could plan a co-hosting. Especially with their 8th annual Sports Nutrition Expo coming up during NCAA Division III Week.
Do you see yourself making a difference in the athletic world? Are you interested in joining Nutrition For Performance? Check the Corq app for weekly meetings or reach out to club members through their email [email protected]. If you want to gain an insight into the nutritional world go to the club's shared website at nfponeonta.wixsite.com.