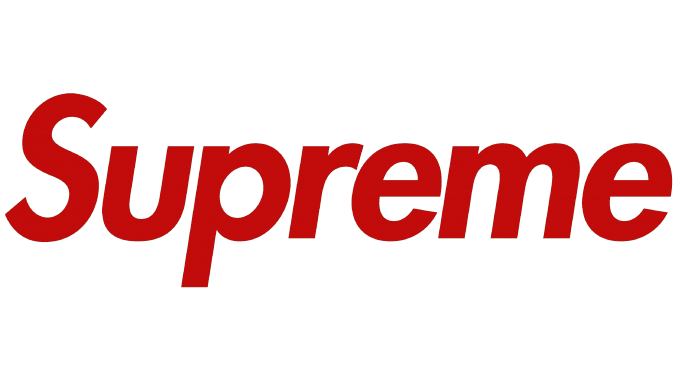 Brandon So, Staff Writer |
Image via Supreme New York
Supreme recently unveiled its newest collection in the Spring/Summer 2023 catalog. On Feb. 16, Supreme released its first drop of jackets, t-shirts, accessories, and bags. Supreme also had the grand opening of its newest location in West Hollywood, located at 8801 Sunset Blvd. Supreme relocated its Fairfax location to a bigger and more modern space, housing its own skating bowl inside. The new location also features many original artworks from Mark Gonzalez, a Supreme Team skater.
This year, Supreme decided to team up with the likes of Kurt Cobain, Sean Cliver, Henry Ruggerson, and many more to create one of their better collections in recent years. Let's take a look at some of this season's most hyped items releasing soon.
Supreme/Mitchell & Ness® Sequin Varsity Jacket
Image via Supreme New York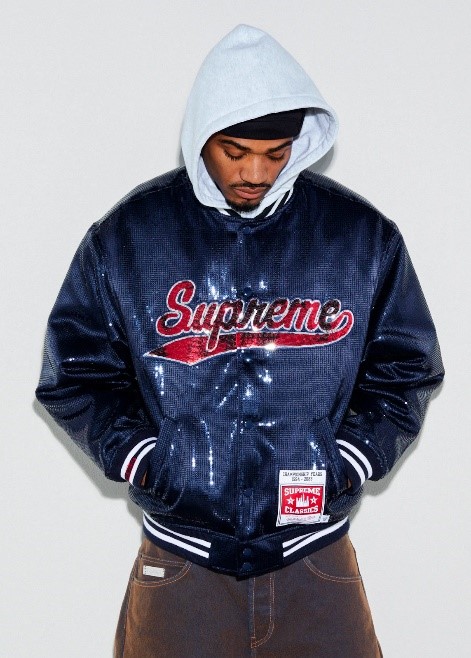 Once again Supreme teamed up with Mitchell and Ness to produce another line of varsity jackets. These jackets are made of sequin embroidery, and quilted nylon, and feature multiple patch appliques. The Supreme/Mitchell & Ness Sequin Varsity Jacket is the showcase item on this season's preview, modeled by Tyshawn Jones. Priced at $398 USD, expect this jacket to sell out quickly.
Supreme/Valley Led Air Hockey Table

Image via Supreme New York
This year, Supreme has outdone itself with its collection of accessories for the new season. From fishing poles to outdoor grills, Supreme has decided to collaborate with Valley to create its very own LED Air Hockey Table. Following the release of Supreme's pinball machine and Mortal Kombat, Supreme does not appear to be slowing down from its releases of arcade classics.
Supreme/Kurt Cobain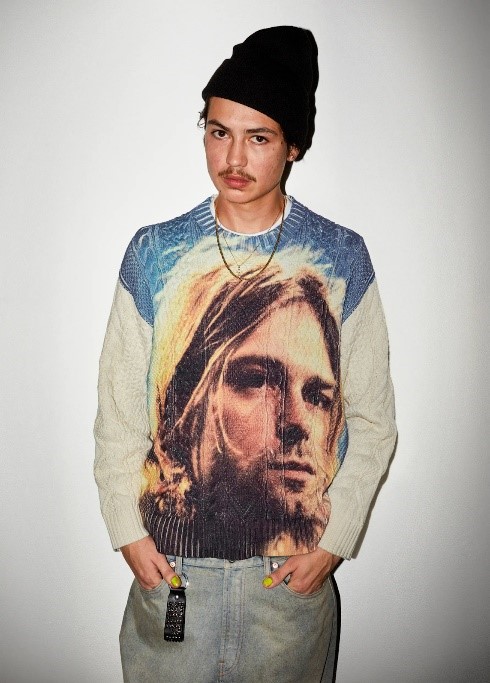 Image via Supreme New York
Over the years, Supreme has frequently used celebrities, music artists, and actors to market and showcase their upcoming lines and products. This year takes no exception as Supreme partnered with the legendary Kurt Cobain to release a small line of sweaters and t-shirts. Kurt Cobain is an American musician most notable for his role in the music group, Nirvana. You can buy the t-shirts here at T-Shirts – Shop – Supreme
You can expect the sweater to release later in the season at www.supremenewyork.com
Supreme/Tamagotchi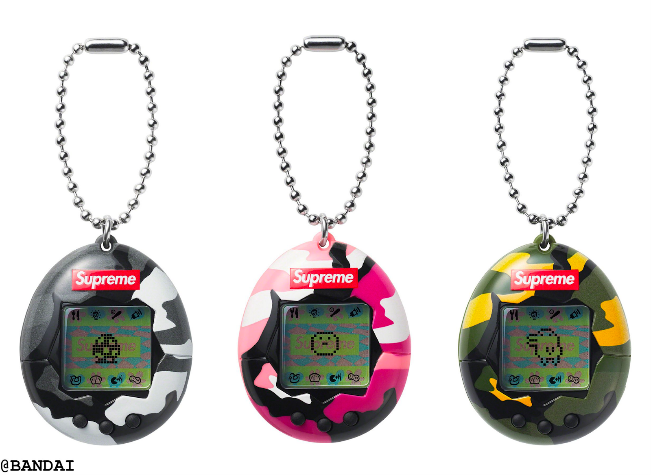 For Supreme's last showcase item, we look at another popular and hyped accessory, the Supreme Tamagotchi. Originally leaked early last year, we finally see the finished product. Offered in 3 camo colorways, the Supreme Tamagotchi is sure to be one of the season's most hyped accessories. Expect the Supreme Tamagotchi to sell out quickly and hit the secondary market immediately after release.
Overall, the Spring/Summer 2023 collection seems promising. With multiple collaborations expected throughout the season, there is a little bit of something for everyone. Make sure not to wait on the pieces you want as they will only be available for a limited time. Expect weekly Thursday drops at 11 a.m. on www.supremenewyork.com/shop/all